Awnings » Side awnings » BORA » Awnings » Side awnings » BORA
BORA




Order over GBP 5000, the parcel will be FREE.
The cost of shipping orders worth up to GBP 5000 is GBP 29.00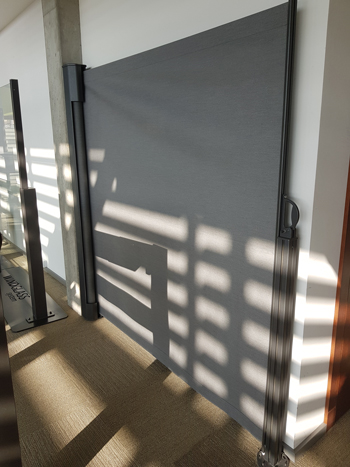 BORA awning
a sun protection product installed outside the building, vertically to the ground, with a side pull-out system. It is also used as a screen separating a part of a terrace or usable area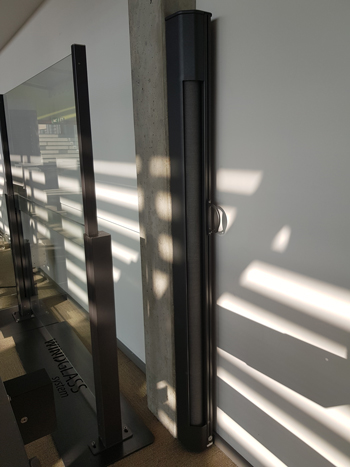 Characteristic
The structure of the system is made of extruded aluminum, which ensures the durability and strength of the awning.
They protect against intense solar radiation and provide privacy.
No need for power - spring drive.
Simple structure and solid workmanship.
Three variants of mounting the front post to different surfaces
The railing bracket includes a angle piece and a hook and has a positioning angle lock
Awning fabrics are produced on the basis of high-quality materials, covered with an impregnation agent that constitutes a protective barrier and increases resistance to dirt.
Excellent optical and thermal comfort. Protection against harmful UV radiation.
Thanks to its aesthetic values, apart from the shading and partitioning function, Bora can be a perfect decorative element of the building, emphasizing its individual and unique character
.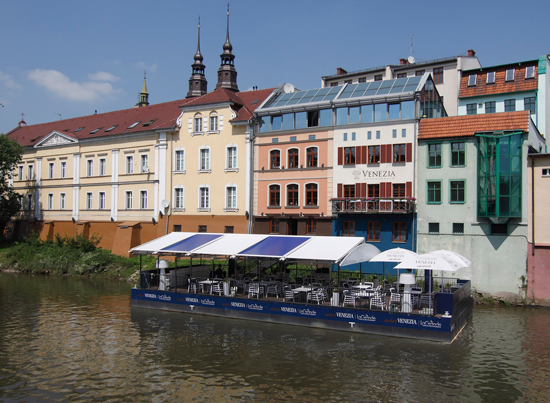 Your space under protection
Roof skylights, translucent roofs or winter gardens are not only an effective architectural treatment, but also brighter and more comfortable rooms. However, glazed surfaces are the main place where sunlight penetrates. In order for the interiors to fulfill their functions properly, not to turn into artificial greenhouses and to provide comfort to users, it is worth taking care of appropriate sun protection at the design stage.
A perfect solution is the use of VERANDA textile roller blinds, which are used to darken large, flat surfaces, both horizontal and diagonal. The fabrics used in these roller blinds, thanks to their properties, do not allow the greenhouse effect inside the room. This enables lower consumption of air conditioning, and thus the reduction of energy expenditure, which significantly reduces the operating costs of the entire building.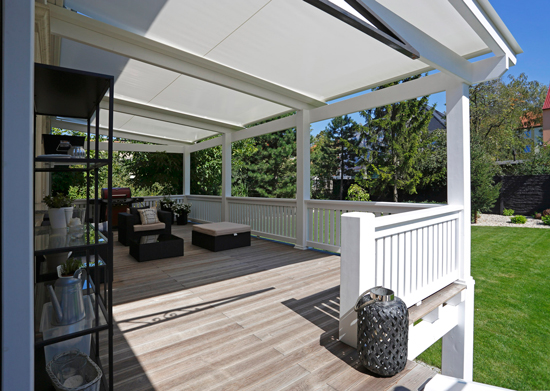 Characteristic
Construction made of extruded aluminum
Fabric tension system
Indoor or outdoor mounting
A wide range of fabrics
Electric drive
The system works at any angle of inclination (while maintaining the horizontal position of the cassette)
Option to create modules
The structure can be painted in any color from the RAL palette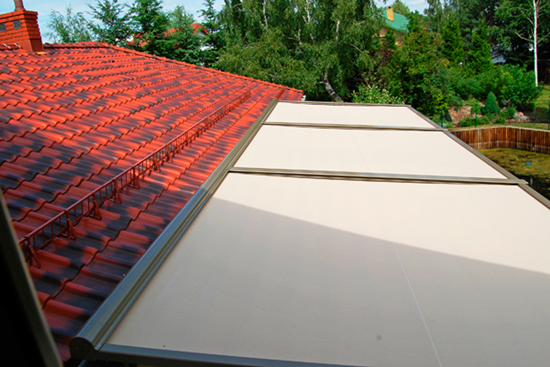 Worth remembering
The product can be used both inside and outside the building. VERANDA is available only with electric control, and the possibility of using weather automation allows the user to control the amount of light entering the room.
The use of aluminum mounting brackets enables quick and easy assembly of the product.
The Veranda system works at any angle of inclination
Veranda is available only with electric drive
How to order?
Buying roller shutters in the knall store is extremely simple. Just fill the required parameters of the product and add it to the cart. In order not to make a mistake, use our instructions, which are located under the question marks in the upper right corner of each checkbox Before adding a product to the cart, you can always see its current price under the central photo.