High quality custom made bamboo blinds equipped with lamellas in the widths: 25mm i 50mm
Bamboo window shades
Bamboo window shades are the epitome of sophistication, meeting both aesthetic finesse and functional prowess in a singular design. Crafted from renewable bamboo resources, these shades offer an eco-conscious alternative to synthetic materials, thereby providing an organic and harmonious atmosphere in any living space. As a window covering, bamboo window shades excel in light filtering—softening harsh rays while maintaining optimal privacy levels. Their tensile strength surpasses that of many traditional materials, rendering them resilient to wear and tear, even under constant sun exposure. The interwoven lattice structure not only contributes to thermal insulation but also adds an element of textural intricacy, elevating the shade's visual appeal. Built for the discerning homeowner, bamboo window shades effortlessly bridge the gap between opulence and sustainability, making them an impeccable choice for any refined interior.
Bamboo blinds
Characteristics of bamboo blinds
Knall amboo blind is among the most stylish and functional window covers. Thanks to the use of exotic material, this solution significantly stands out from the standard blinds. Wood obtained from bamboo is characterized by extraordinary lightness and extraordinary beauty. These features make bamboo blinds perfectly fulfill the function of an internal window cover, shading the room or regulating the natural brightness, and at the same time they are an extremely stylish element of interior design.
Wood is associated primarily with a classic, and in the opinion of some people - even old-fashioned style. However, this does not apply to bamboo wood. this extraordinary raw material has nothing to do with unfashionable wood panelling of a bygone era. Bamboo looks light and modern, thanks to which it can emphasize or even define the character of the interior. Currently, large windows are fashionable, both in multi-family and single-family housing. This makes choosing the right covers an extremely important issue. This practical element will certainly not go unnoticed, so it must be chosen carefully.
A Bamboo blind is categorized as indoor blinds. Due to the specificity of the material they are made of, they should not be placed outside. Atmospheric factors, such as sunlight, rain, snow and frost, clearly do not help them, so if you want to enjoy their beautiful appearance and functional values for a very long time, you should use them in accordance with their intended purpose.

Features of bamboo roller blinds
All the key features of this type of covers can be reduced to two categories: aesthetic and practical. Interiors equipped with bamboo blind covers look extremely stylish, tasteful and modern, and, by the way, they are perfectly protected against sunlight and heating. This is due to the extraordinary properties of the raw material used to make these beautiful covers.
Wood obtained from bamboo is characterized by its extreme lightness. Thanks to this feature, bamboo blinds do not feel overwhelming, even if you choose a model from a collection of wide slats. This is very important, especially in the context of the fact that current architectural trends favor a large area of window spaces.
In the stylistic context, bamboo turns out to be an extremely versatile material. Thanks to it, the blinds are easy to integrate into almost any stylistic convention of the interior. It is not without significance that bamboo models come in a wide range of color options for any of our customer. It does not matter whether we are talking about an interior dominated by classic white, stylish beige, popular graphite, designer green or increasingly fashionable black. Covers made of bamboo wood can be easily matched to almost any colour scheme. They will create a harmonious whole with wooden accessories, but they also look beautiful in the company of glass and stone.
Listing the key features of bamboo blinds, one cannot fail to mention their functional values. These types of covers effectively protect the interior against excessive heating. Bamboo fins are thicker than aluminum fins and have lower thermal conductivity. In the closed position, they effectively shade the room. It is worth remembering, however, that horizontal covers (including bamboo blinds) offer the possibility of smooth adjustment of the opening angle. In this way, the user can decide how much sun glow enters the interior and the angle of its incidence.
Bamboo covers offered in the Knall store are available in two variants, differing in the width of the slats: 25 mm and 50 mm. The former is so light that it can be mounted not only to the wall and ceiling, but also to the window frame. Blinds with 50 mm wide slats are noticeably heavier. With this in mind, they should only be attached to the wall or ceiling.
The slats of the Knall bamboo blind are produced by joining narrow slats of natural wood obtained from quality bamboo. This makes them incredibly thin and light. This translates not only into ease of installation, but also into a non-intrusive appearance - in the rolled up position, the blinds take up little space, so they do not draw attention to themselves.
Low weight doesn't have to be a synonymous with delicacy and susceptibility to damage. Bamboo is an extremely hard type of wood, even harder than oak! So you can expect that a properly maintained cover will retain its beauty and functionality for many years.
It is good to mention that bamboo wood is characterized by its low static electricity, and thanks to this, it attracts less dust. This translates to keeping bamboo blinds clean being not a problem at all. This unique feature also makes bamboo blinds recommended for people with allergies.

Colour
We want our offer to meet the needs of the widest possible group of customers. For this purpose, we have introduced a wide range of bamboo blind colors to our product portfolio. Traditionalists will certainly like models in natural, straw tones. We also have covers in stylish white, shades of grey, dark wood and charcoal black. Such a wide range of colours makes our blinds easy to match not only to the general color convention of the interior, but also to the colour of the window frames.
Bamboo wood is a natural material, which means that in order to maintain its high aesthetic values, it must be treated with special care. Fortunately, bamboo blinds are among the least troublesome in terms of keeping them clean, provided that the user cleans them regularly. To keep your natural blind dust free, be sure to remove it with a soft, dry or slightly damp cloth (remembering to dry the slats after cleaning). You can also use a broom with soft bristles dedicated for this purpose. It is worth using special preparations intended for this type of wood, which will not only give the blinds a beautiful gloss, but also protect them against adverse factors.
In which rooms to install wooden blinds
A wide range of colours and a unique design of bamboo wood - these two features make bamboo blinds easy to fit into almost any room. The new results will add more natural feel to your home:
in the eco style - a stylistic convention dominated by a harmonious and calm composition, favoring bright colors and stylish minimalism;
in the Scandinavian style - bamboo roller blinds seem to be created for interiors dominated by simplicity combined with the use of natural materials;
boho style - this style is primarily bright colours, soft fabrics and bright furniture, so bamboo blinds fit here like a glove;
oriental style - bamboo is an inseparable element of the Asian landscape, so blinds made of this material are perfect for rooms arranged according to the oriental concept.
It is worth mentioning that such covers can easily fit into interiors arranged in a typically modern style. Any new customer of Knall online shop can read or add reviews, you always can read other people's opinions on where did they install their blind and the end results.
Bamboo blind will look beautiful in the living room, but there are no contraindications before installing it in the bedroom, kitchen or even bathroom. You just need to choose the right colour.
When choosing a bamboo blind variant for yourself, it is worth adjusting it to the size of the windows. In the case of small window areas, blinds with slats with a width of 25 mm will work best. The larger variant, 50-millimeter, looks beautiful against the background of large windows.

Bamboo and wooden blinds
Do bamboo blinds differ from traditional wooden models only in the raw material used? Well, no. Significant differences can also be seen in the individual characteristics of both variants. Models made of bamboo are clearly lighter than variants made of domestic wood. Their slats are thinner, thanks to which they take up significantly less space when folded. This feature also means that the light transmission will be slightly higher, and the thermal insulation lower. This makes the bamboo variant the best for living rooms, but using them in night rooms is not a bad idea at all. Their advantage is the unique design, resulting from their unique production process.
Additional information
How to measure
Especially for our customers, we have prepared detailed instructions for measuring blinds. You can find it in the tab Measuring. Thanks to the tips posted there, everyone can make an accurate measurement on their own. Thanks to this, bamboo blind can be adapted to all windows, even those with non-standard dimensions. Please provide dimensions when ordering.

How to choose a colour
Our offer includes bamboo blinds in a wide range of colors. All customers can choose from light and dark variants, and there are also stylish shades of white, gray and black. The selected color should match the stylistic convention of the interior in which the cover is to be installed. Colors can be chosen in a harmonizing way, but nothing stands in the way of creating a stylish contrast by juxtaposing seemingly contradictory colors.

How to mount
A bit of manual skills is enough to handle the installation of bamboo blinds on your own. Detailed instructions are included in the tab assembly instructions.

How to clean
In order for all household members to enjoy our bamboo blinds aesthetic appearance, they must be properly cared for. From time to time, you need to remove dust from the slats, preferably with a soft, dry cloth. In order to protect the material from harmful factors, use a bamboo wood care product. There are no contraindications against wiping the cover with a damp cloth, but in this case, remember to dry each strip thoroughly.
---
What blinds to pair with bamboo furnishings?
When considering window coverings to go with your bamboo furnishings, natural bamboo blinds are an excellent choice. Bamboo complements a wide array of furniture styles, from minimalist designs to more ornate setups. Even better, bamboo window blinds come in different hues, enabling you to find the perfect shade to coordinate with your existing décor. Indoor bamboo shade options offer an aesthetic continuity that beautifully ties together all elements in your room.
The bamboo blind options are diverse, they include roll-up bamboo blinds that are perfect for a more rustic setting and chic bamboo blinds that align well with a contemporary interior. Whether your furniture is bamboo, mahogany, or even steel, bamboo blinds can bridge the gap, making for a harmonious design landscape.
Why Choose Bamboo Shades?
Choosing a window treatment is more than just an aesthetic decision; it's about functionality, sustainability, and ease of use. Why choose bamboo shades? First, they're eco-friendly. Bamboo grows faster than most trees and can be harvested without damaging its root system, making it a sustainable choice. Bamboo window shades are also incredibly versatile, working well in various settings from traditional to modern.
Moreover, bamboo shades are relatively easy to install, a characteristic that appeals to the DIY crowd. With easy-to-follow instructions, the process is straightforward, making these blinds a favorite for those looking to handle installations themselves.
Bamboo Venetian Blinds
The bamboo venetian blind is a remarkable subcategory of bamboo window treatments that epitomizes sophistication. Bamboo Venetian blinds offer versatility, durability, and an undeniably classic aesthetic appeal. These blinds can be customized to fit a variety of window sizes and configurations, making them a go-to for both homeowners and designers.
Why should you consider bamboo venetian blinds? Beyond their attractive design, they offer excellent light control. With adjustable slats, you can determine the amount of light that enters your room at different times of the day, ensuring both privacy and ambiance. The bamboo blind mechanism in these venetian models is also designed for easy maneuverability, adding to their functional appeal.
Best Bamboo Blinds
When it comes to the best bamboo blinds, you'll want to consider both aesthetic appeal and functionality. Custom bamboo shades from Knall offer these in spades, allowing for personalized finishes and sizes. If you're in the market for the best bedroom bamboo blinds, look no further for optimal light control.
For those on a budget, budget bamboo blinds are available that don't sacrifice quality. For aesthetic variance, best colorful bamboo blinds are an excellent option. They inject a splash of color while maintaining the natural, organic look that bamboo is known for.

Manufacture of Bamboo Blinds
One of the advantages of bamboo blinds is the sustainability of the materials used. Unlike traditional blinds, bamboo is a renewable resource, fast-growing, and biodegradable. During manufacture, bamboo blinds rolls are cut to specific dimensions, ensuring that every blind is a perfect fit for its intended window. The bamboo blind mechanism is made of high-quality metal to guarantee durability.
Bamboo blind models vary in style and functionality. Some are cordless bamboo shades, promoting child safety, while others may feature a traditional cord system. Custom-sized bamboo blinds ensure that regardless of your window size, there's a bamboo blind perfect for you.
Outdoor Bamboo Blinds
Outdoor bamboo blinds are a stylish and practical solution for your patio, gazebo, or any outdoor space in need of some shade. They are designed to withstand various weather conditions and provide excellent UV protection. The bamboo blind price for outdoor varieties might differ from indoor types due to the extra treatments applied to make them more resilient.
Best outdoor bamboo blinds are typically thicker and may be coated with weather-resistant sealants. However, they maintain the natural charm and texture that make bamboo blinds so appealing in the first place. In Knall we offer interior bamboo blinds.
Customized Bamboo Options
The beauty of bamboo window treatments lies in their customizability. Custom bamboo blinds offer a tailored fit for your specific window size, and with a broad array of colors and styles, you can match them to any décor. The customized bamboo options don't stop there. With choices like cordless bamboo blinds for homes with young children or pets and extra-long bamboo blinds for large windows, the versatility is endless.
Custom bamboo shades also allow you to add unique features like motorization or liners for better light control. So, whether you're looking for bamboo roman blinds or woven wood shades, there's a customized option to meet your needs.
Made to Measure Bamboo Blinds
Finding the right fit is crucial when it comes to window treatments. Made to measure bamboo blinds offer the perfect solution, allowing for a tailored fit that matches the specific dimensions of your windows. Simply measure your windows following the manufacturer's guidelines, and you'll receive blinds that fit like a glove.
Made to measure also means you can select the features you want. From bamboo roman shades with a cordless mechanism to bamboo venetian blinds with a rich, deep color, you get to design the blinds of your dreams.
Bamboo Chik Blinds
Chik blinds are a particular style that originates from traditional Indian homes. They are an exemplary blend of rustic and elegant, offering a stylish way to filter sunlight and air in your living spaces. Bamboo chik blinds are incredibly lightweight, making installation a breeze, yet durable enough to withstand everyday use.
When it comes to chic window treatments that combine fashion and function, bamboo chik blinds stand out. Not only do they add an artistic flair to your windows, but they also provide a breathable fabric that allows for optimal airflow, making them perfect for warm climates.
Bamboo/Woven Wood Shades
For those looking for a bit of texture and artistic appeal, bamboo/woven wood shades are the way to go. These shades offer a unique blend of natural materials, making each one a singular piece of art. Bamboo/woven wood shades are excellent for light control and can come with a variety of lining options to suit your specific needs.
Not only do they provide a natural aesthetic that's simultaneously modern and timeless, but their woven composition also offers unique light-filtering qualities. From a design perspective, these shades add a layer of intricate detail that standard blinds or shades simply cannot offer.
Advantages of Bamboo Blinds
Bamboo blinds have several advantages, making them an increasingly popular choice for many homeowners. They are eco-friendly, durable, and provide excellent light control. In addition, bamboo blind stacks neatly when raised, giving you an unobstructed view of the outside.
Another advantage is their aesthetic versatility. Whether you're looking for wide bamboo blinds to cover large windows or traditional bamboo blinds that evoke a sense of nostalgia, there's something to suit every taste. Bamboo blind options are numerous, allowing you to find the perfect match for your design scheme.
Best Bedroom Bamboo Blinds
Choosing the best bedroom bamboo blinds comes down to understanding your specific needs. If you're someone who struggles with morning light, then you might want to look into bamboo roman shades with blackout liners. They offer the best of both worlds: the aesthetic appeal of natural bamboo and the ability to block out all incoming light.
On the other hand, if you're someone who enjoys waking up to a gently illuminated room, you can opt for bamboo window shades with light-filtering qualities. The bamboo blind sample can help you visualize how different shades and textures will look in your bedroom, making it easier to find your perfect match.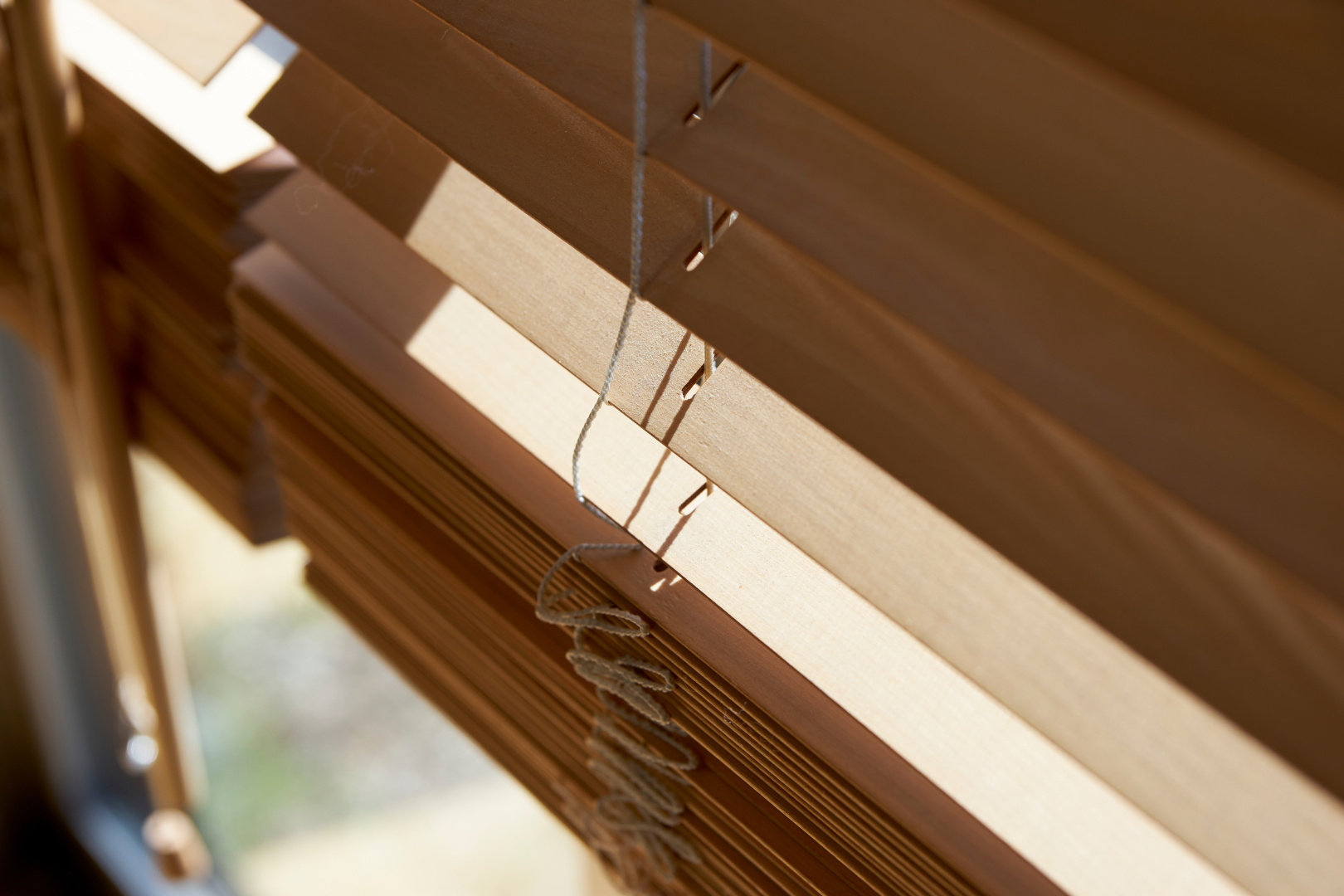 Elevate Your Space with Bamboo Blinds
Best Colorful Bamboo Blinds
Bringing Vibrance to Your Rooms
When it comes to fusing style and practicality, our coloured bamboo roll blinds do the trick like no other. The vibrant hues are a perfect way to add life to your room while maintaining an eco-friendly aesthetic. Whether you prefer subdued, natural-coloured bamboo blinds or more dynamic shades, there's something for everyone in our range.
The Customization Advantage
What sets us apart is our offering of custom-sized blinds. Not only can you pick a hue that complements your space, but you can also get bespoke bamboo blinds that fit your windows precisely. Accurate measuring is crucial, and our blinds come with comprehensive guidelines for this purpose, ensuring you'll have a perfect fit.
Best Outdoor Bamboo Blinds
Crafting Your Outdoor Sanctuary
Imagine your patio or terrace adorned with high-quality bamboo blinds, making you feel like you're on a tropical vacation every time you step outside. These blinds aren't just attractive; they offer a shading solution that's tailored to your outdoor space. The untreated bamboo material withstands environmental factors while maintaining its beauty.
Choices for Every Space
Whether you own a modern urban apartment or a countryside home, our bespoke bamboo blinds adapt effortlessly. The bamboo shades moderately filter sunlight, allowing you to enjoy the natural light while keeping harmful UV rays at bay. Our exterior line also includes control cords for easy operation.
Best Budget Bamboo Blinds
Style Meets Affordability
Who says elegance and budget can't go hand in hand? Our best budget bamboo blinds offer a taste of luxury without breaking the bank. Created from high-quality, sustainable bamboo, these blinds prove that you can have both style and functionality at an appealing price point.
Easy DIY Installation
One of the many benefits of our budget-friendly bamboo options is their ease of installation. Each set comes with an inside mount option and a detailed instruction manual. With minimal tools, you can have your new, attractive bamboo blind up and running in no time.
Interior Bamboo Blinds
Seamless Interior Design
Interior bamboo blinds offer a sophisticated touch to any room in your home. From the living room to the bedroom, these blinds serve as the perfect backdrop, enhancing your existing decor. Our range of high-quality bamboo blinds offers an unparalleled aesthetic appeal.
Adaptability and Function
Adaptable to any setting, our customized blinds fit well into diverse interior design schemes. Whether your home is minimalist, traditional, or avant-garde, these blinds can be tailored to suit your needs. With maximum width options available, they accommodate even the most expansive windows.
Exotic Inspirations: Bamboo Wooden Venetian Blinds
Beyond the Ordinary
When you want to elevate the usual to the extraordinary, look no further than our bamboo wooden venetian blinds. Crafted with precision, these blinds embody the epitome of luxury and exotic allure. They provide light control, privacy, and a visual appeal that is second to none.
Bespoke Shades for Bespoke Needs
Customization at Its Finest
Our bespoke shades go beyond standard customization. Offering various options for hue, size, and design, we make sure you get exactly what you're looking for. With bespoke bamboo shades, your window treatment will be as unique as you are.
Smart Functionality
Our shades are not only customizable but also functional. They come equipped with control cords that are designed to be user-friendly. These allow you to adjust your shades with ease, making your living space adaptable to different moods and light conditions.
Installation Ease: A DIY Paradise
Simplifying the Process
Installing blinds shouldn't be a cumbersome task. That's why we focus on DIY-friendly products. Each of our bamboo blind options comes with an easy-to-understand guide that walks you through the inside mount and outside mount installation processes.
Perfect Fit Every Time
Accurate measuring is essential for a perfect fit. We provide detailed guidelines that make measuring a breeze, ensuring that your blinds fit just as they should. Remember, a well-fitted blind is the first step towards a beautiful home.
Bamboo: A Material Like No Other
The Sustainability Factor
Opting for blinds made from bamboo is not just a style statement but an eco-conscious decision. Unlike other materials, bamboo grows rapidly, making it a sustainable choice for your home décor.
Unique Yet Universal
What makes bamboo special is its unique aesthetic that somehow fits into various home styles. Whether you're going for natural-coloured bamboo blinds or something more adventurous, the options are endless. The tactile and visual appeal of bamboo blinds make them a must-have for any home.
Maximum Width for Maximum Impact
Room Size Matters
When considering the installation of bamboo blinds, it's crucial to note the maximum width that your windows can accommodate. Larger windows often benefit from blinds with a greater width, adding a bold design statement.
Measuring for Success
For blinds to be effective and appealing, accurate measuring is indispensable. Our guidelines help you measure the maximum width and height to ensure your new blinds fit perfectly, offering a seamless look and efficient functionality.
Control Cords: The Unsung Heroes
Control Made Simple
Though they might not be the first thing you notice, control cords are an essential part of any blind system. They offer an easy way to adjust the level of natural light in your room, enhancing your living experience.
Safety and Efficiency
Our control cords are designed with safety and efficiency in mind. They're easy to operate and come with safety features that make them child-friendly, providing peace of mind along with convenience.
In Conclusion: Your Ideal Shading Solution Awaits
The beauty of bamboo blinds lies in their ability to combine aesthetics, function, and sustainability. From colourful options to bespoke shades and high-quality craftsmanship, our extensive range of bamboo blinds is tailored to meet diverse needs and tastes. The ease of installation ensures that you can enjoy these benefits without any hassle, making them the perfect shading solution for any home. Whether you're on a budget or looking to splurge, bamboo blinds offer options that are both attractive and practical, promising a transformation that you'll love every day.