Wooden blinds 50mm, rope ladder - 5041 natural bamboo
Wooden blinds 50mm, rope ladder
Wooden blinds 50mm to size Custom made wooden blinds in color 5041 natural bamboo, in the Knall online store. Natural shades of colours are currently one of the most fashionable trends in interior design. They are ideal for people who are looking for peace and harmony in their surroundings. Natural colours, such as white, beige, gray or green, add warmth and cosiness to the room, which positively affects our well-being and comfort. In addition, natural colours go well with other furnishings, such as wood, stone or glass, which adds elegance and modern style to the room. Natural colour shades are also durable and universal, which means that they do not go out of fashion and will look fresh for many years. It is worth opting for natural shades of colours to create a space where we feel comfortable and relaxed.
Wooden blinds 50mm, rope ladder
Bamboo and wooden blinds fitted with 50mm slats with rope ladder




Order over GBP 5000, the parcel will be FREE.
The cost of shipping orders worth up to GBP 5000 is GBP 29.90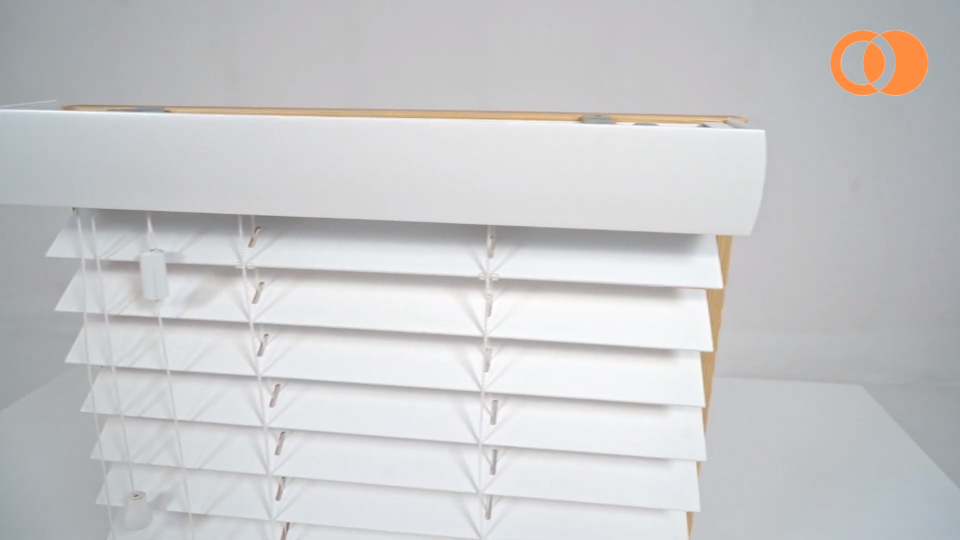 Wooden blinds are expected not only to protect the room from the sun. They are also an important element of interior design, so it's no wonder that made-to-measure solutions bring a number of benefits. By choosing this option, we can be sure that they will be perfectly matched to the window. This will improve their appearance and at the same time make the protection against the sun more effective. Natural wood introduces a unique atmosphere to both small and larger rooms. So there is no style that cannot fit custom-made wooden blinds.
All our blinds are made to measure, so they always fit perfectly.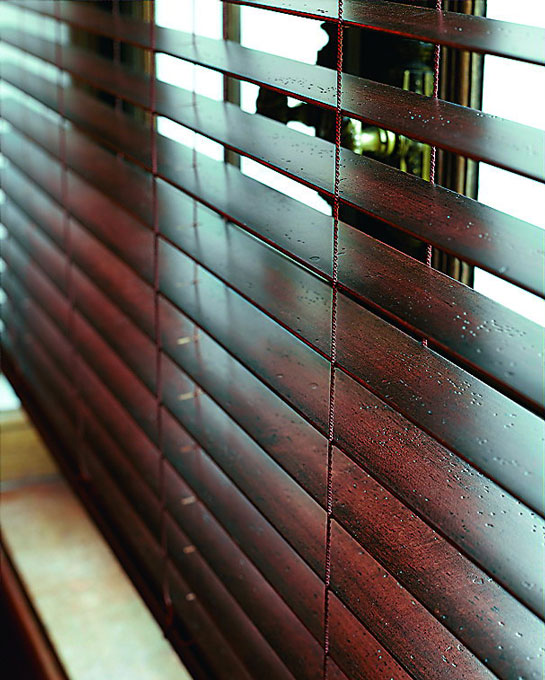 Wooden blinds - characteristics
The models available for sale are made on a steel cassette. The wooden slats are 50 millimeters wide, and a rope ladder is also an important element of the set.
They have a masking frame and a wooden bottom beam in the color closest to the lamellas.
The price of the blinds includes twists - top cassette fasteners.
The weight of the blinds is about 2.2kg in the case of 1 cubic meter, it is assumed that the maximum recommended area of the blind should not exceed 5 square meters.
If the width does not exceed 70cm - the steering and string are on opposite sides. The side is the same on the wider models. Controls do not exceed ¾ of the entire length of the shutter.
As a rule, wooden blinds are not sold with bottom beam hooks and side guides.
Models equipped with an electric motor have the one that was developed by Coulisse. It can not only lift the slats, but also open and close them.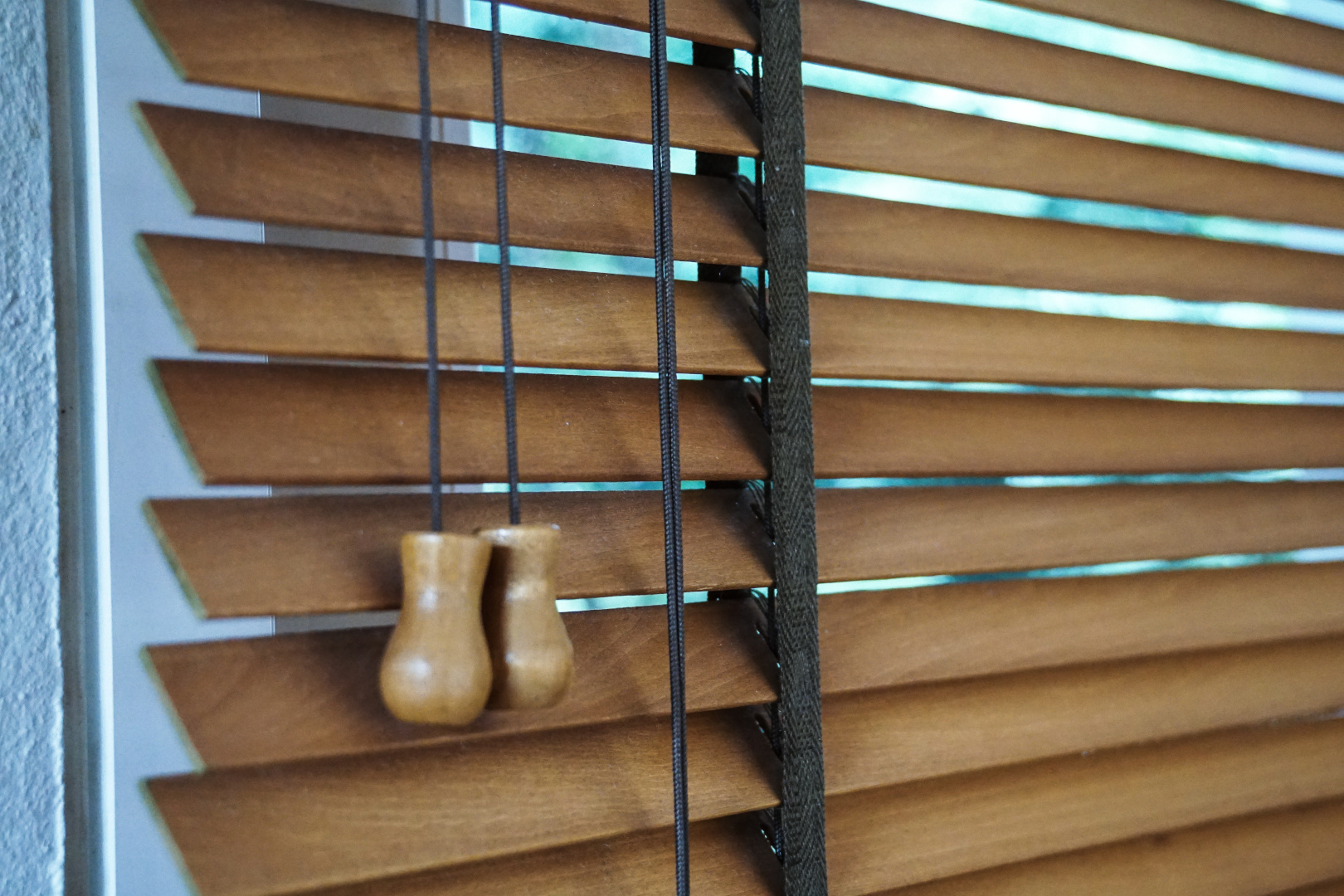 Wooden blinds are one of our leading products. Their presence on the market is an invaluable help for interior designers and house owners who want to decorate window recesses. Wooden blinds in Knall add a warm atmosphere to the interior and provide high light control.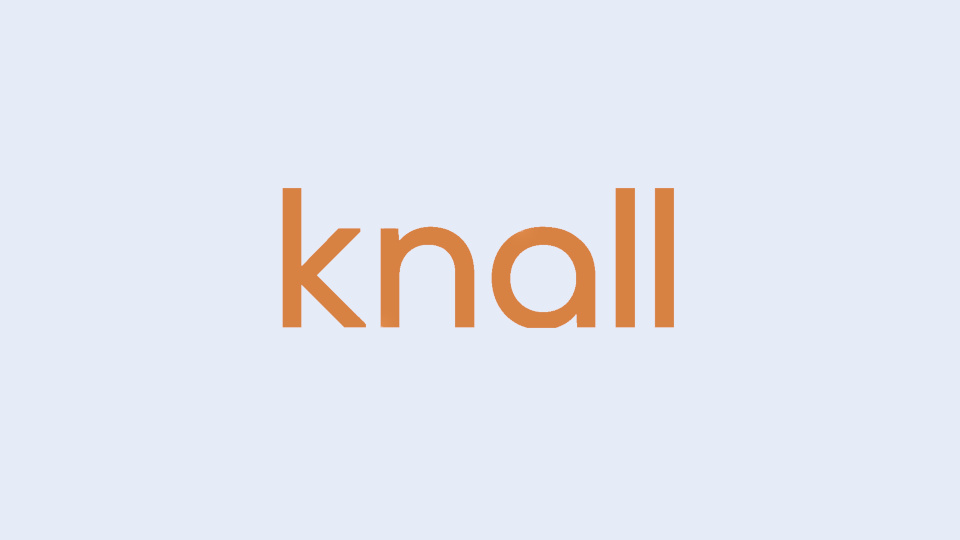 It is incredibly easy to buy in the knall shop. Just fill in the required parameters of the product and add it to the cart. In order not to make a mistake, it is best to follow our instructions, which are under the question marks in the upper right corner of each checkbox. Before adding a product to your cart, you can always see its current price under the central photo.
similar products