Wooden blinds 50mm, rope ladder
Wooden blinds 50mm, rope ladder
Wooden blinds 50mm to size Custom made wooden blinds in color 5041 natural bamboo, in the Knall online store. Natural shades of colours are currently one of the most fashionable trends in interior design. They are ideal for people who are looking for peace and harmony in their surroundings. Natural colours, such as white, beige, gray or green, add warmth and cosiness to the room, which positively affects our well-being and comfort. In addition, natural colours go well with other furnishings, such as wood, stone or glass, which adds elegance and modern style to the room. Natural colour shades are also durable and universal, which means that they do not go out of fashion and will look fresh for many years. It is worth opting for natural shades of colours to create a space where we feel comfortable and relaxed.
Wooden blinds 50mm, rope ladder
Wooden blinds fitted with 50mm slats with rope ladder




Order over GBP 5000, the parcel will be FREE.
The cost of shipping orders worth up to GBP 5000 is GBP 29.90
Why made to measure blinds?
Wooden blinds are expected not only to protect the room from the sun. They are also an important element of interior design, so it's no wonder that made-to-measure solutions bring a number of benefits. By choosing this option, we can be sure that they will be perfectly matched to the window. This will improve their appearance and at the same time make the protection against the sun more effective. Natural wood introduces a unique atmosphere to both small and larger rooms. So there is no style that cannot fit custom-made wooden blinds.
All our blinds are made to measure, so they always fit perfectly.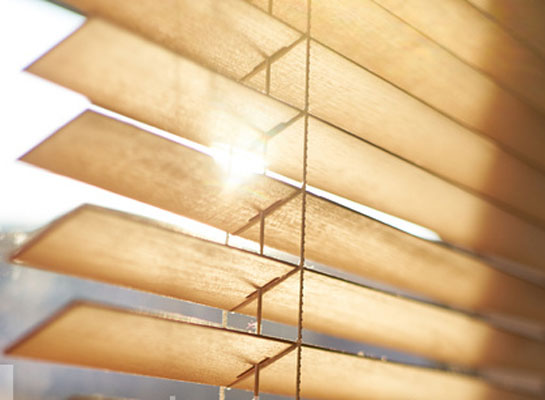 Only the highest quality materials
The wooden blinds in our offer are made with the use of natural wood. They fit perfectly not only with classic interiors, but also modern ones, including those dominated by minimalism. They are universal. The market is dominated by models in various shades of wood, but customers can also choose a more non-obvious color, including white, fashionable in Scandinavian-style furniture.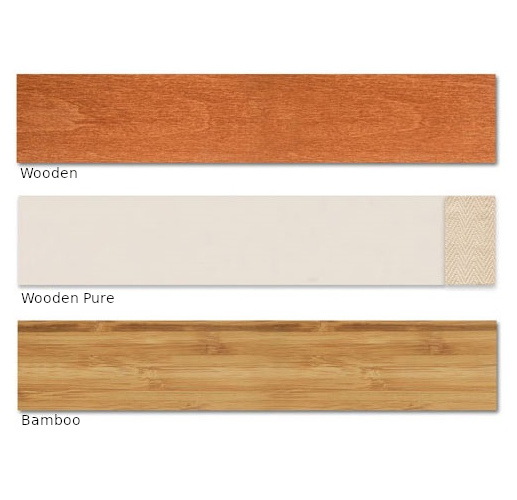 The specificity of lamella petals
Wooden blinds 50mm are described as elegant and exclusive window covers. They can be introduced without fear wherever glass, wood and aluminum reign. They are characterized by a unique appearance, but their color range has the right to impress us. The 50mm shutter slats are made of real, solid wood, so they perfectly match wooden floors and furniture.
Wooden blinds Pure 50mm are a novelty in our collection with colors referring to the natural colors of sand and stones. The tape ladders themselves are also eye-catching here, and their shades refer to specific lamellas. The Pure collection is an ideal option, especially when we want to capture a certain austerity of the interior.
Bamboo blinds 50mm are, like classic wooden blinds, beautiful and atmospheric. However, they also have an additional advantage that deserves attention. It is the lightness of the lamellas, which are made by joining narrow slats from natural bamboo wood. When lifted, the slats are almost invisible to the eye.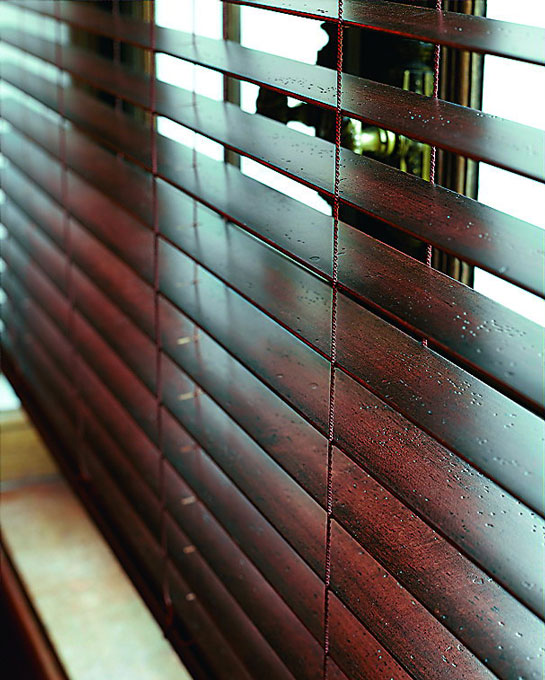 Wooden blinds - characteristics
The models available for sale are made on a steel cassette. The wooden slats are 50 millimeters wide, and a rope ladder is also an important element of the set.
They have a masking frame and a wooden bottom beam in the color closest to the lamellas.
The price of the blinds includes twists - top cassette fasteners.
The weight of the blinds is about 2.2kg in the case of 1 cubic meter, it is assumed that the maximum recommended area of the blind should not exceed 5 square meters.
If the width does not exceed 70cm - the steering and string are on opposite sides. The side is the same on the wider models. Controls do not exceed ¾ of the entire length of the shutter.
As a rule, wooden blinds are not sold with bottom beam hooks and side guides.
Models equipped with an electric motor have the one that was developed by Coulisse. It can not only lift the slats, but also open and close them.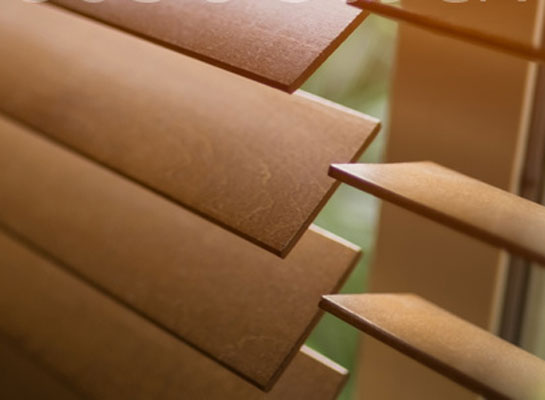 Wooden blinds - additional remarks
Before buying Knall wooden blinds, keep in mind the following:
There may be differences in the shades of the wood and its structure, which is a natural phenomenon.
The price of a blind equipped with electric control includes not only the price of the blind and the motor, but also additional elements and a switch (remote control).
People who choose a rope ladder will receive it as an option at no extra charge.
It is possible to make mixed blinds with a maximum of 4 colors. In this case, the surcharge will be 30 percent of the blind price.
The maximum dimensions are:
270cm wide and 460cm high in the standard version
240cm wide in the Bamboo version
290cm in the Africa version
*In the automatic version, the minimum width is 73cm.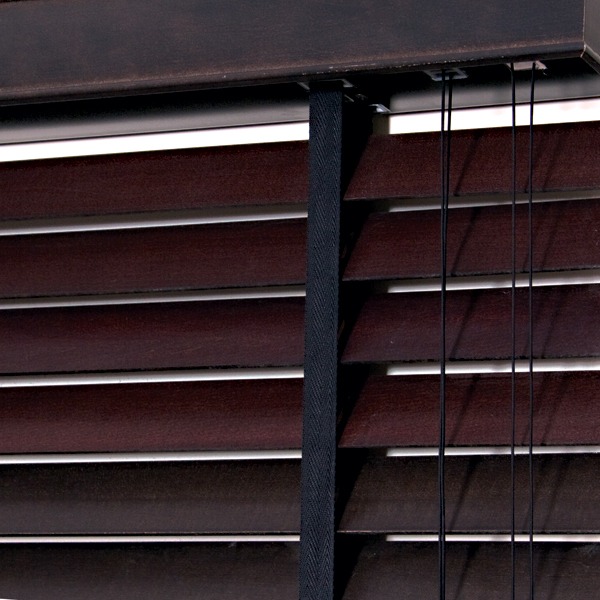 Knall wooden blinds and their advantages
The use of Knall wooden blinds is the best way to obtain modern, stylish and durable solutions.
We work only with proven suppliers not only of the lamellas themselves, but also of semi-finished products.
It is worth emphasizing that many of the elements we use are solutions that are part of the offer of European companies, which can be considered an additional recommendation.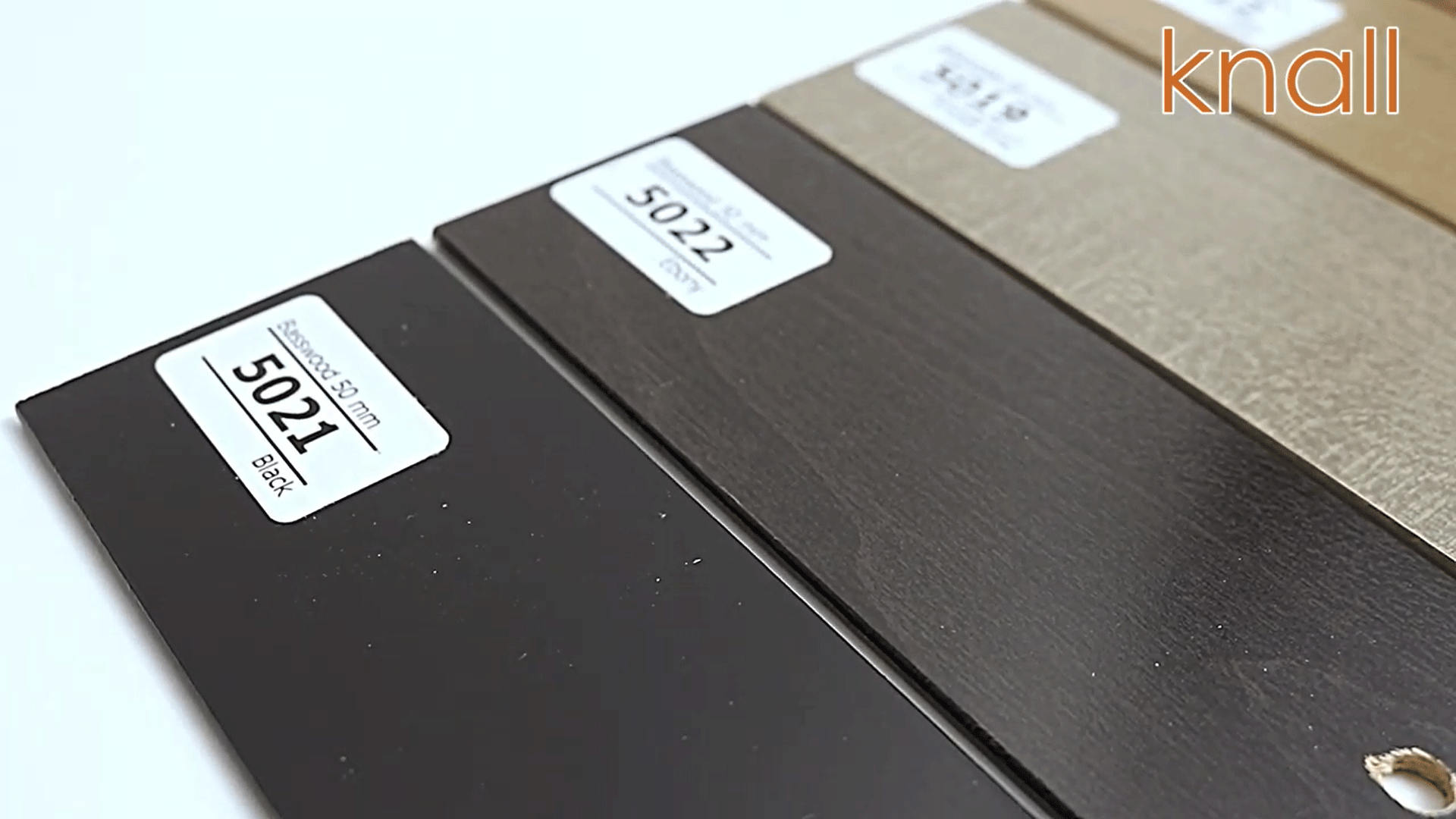 Basswood is a popular collection that consists of wooden blinds made of Siberian linden. Their hallmark is a smooth surface with a delicate pattern of wood texture. The colors, which consist of natural shades of wood, also deserve attention. Skirting boards in this collection can also be purchased in a width of 25 and 65cm.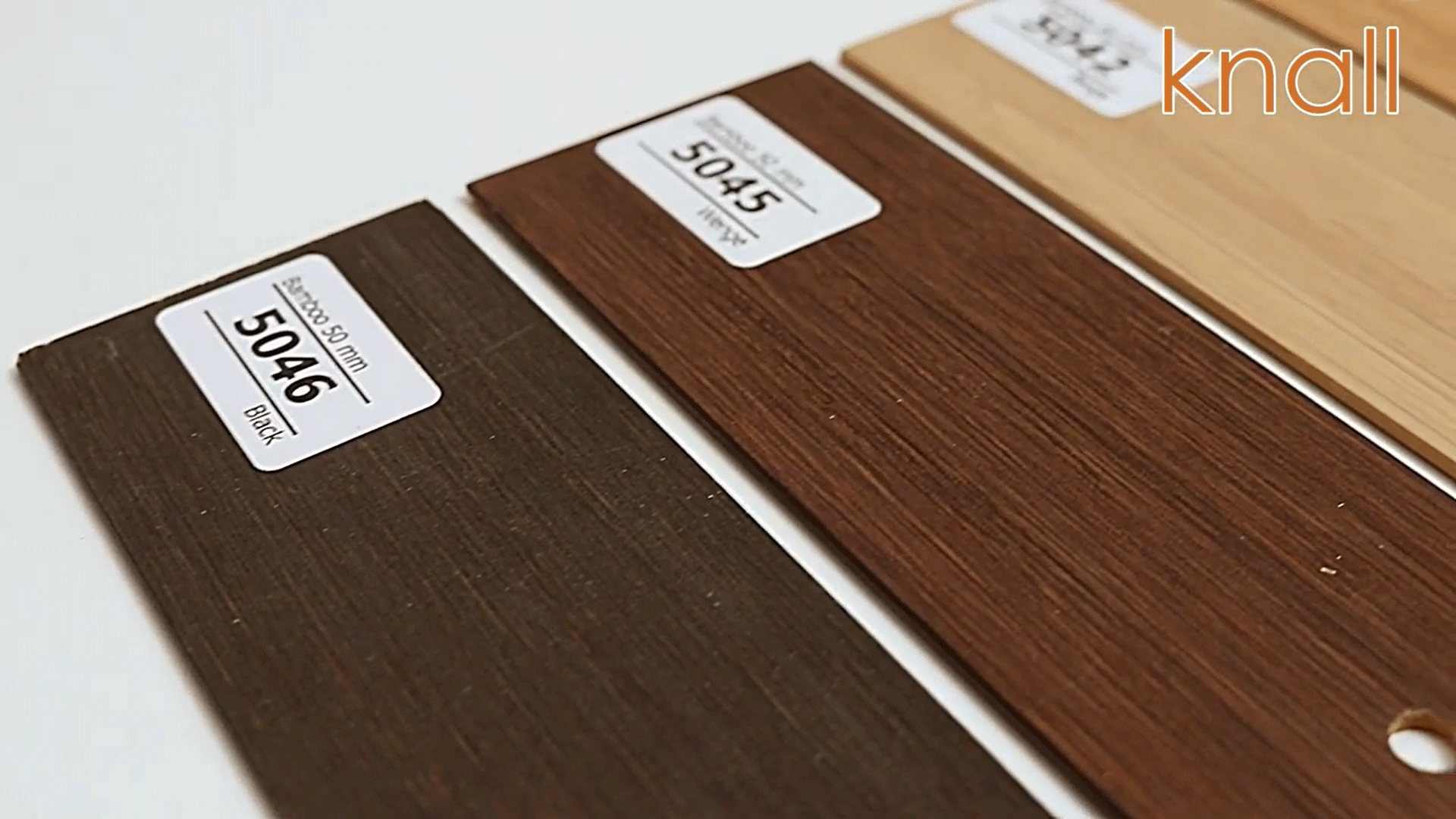 Wooden blinds from the Bamboo series attract attention due to their characteristic lightness. They have the same thickness and classic colors. You can find them with slats not only 50cm wide, but also 25cm wide.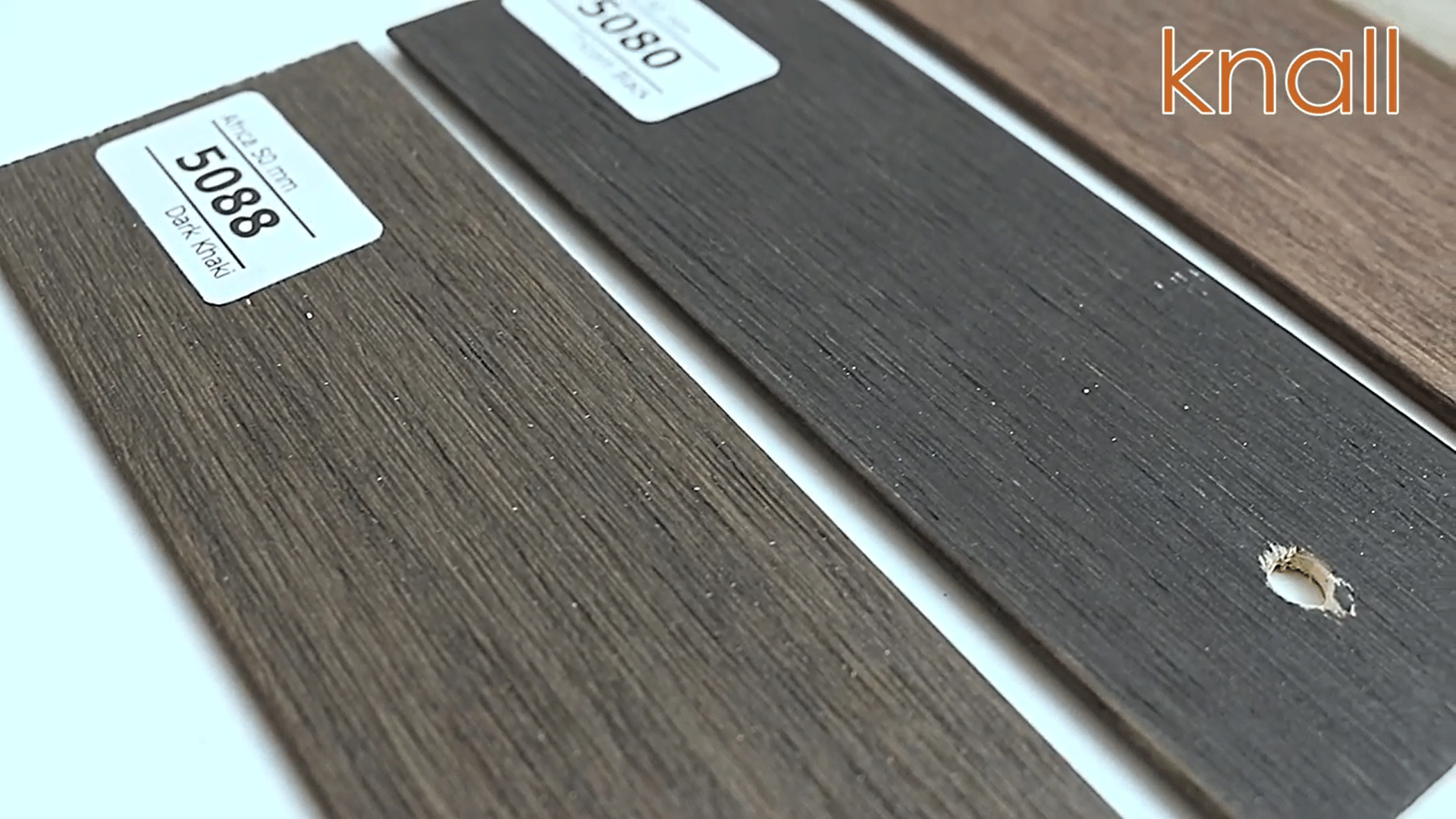 Collection Africa & Shades attracts attention mainly due to its characteristic colors with shades of brown, gray and stone. It is made with the use of Siberian linden wood and offers lamellas with a smooth and mat surface at the same time. Noteworthy here is also the light roughness of the strips, which makes the whole look natural.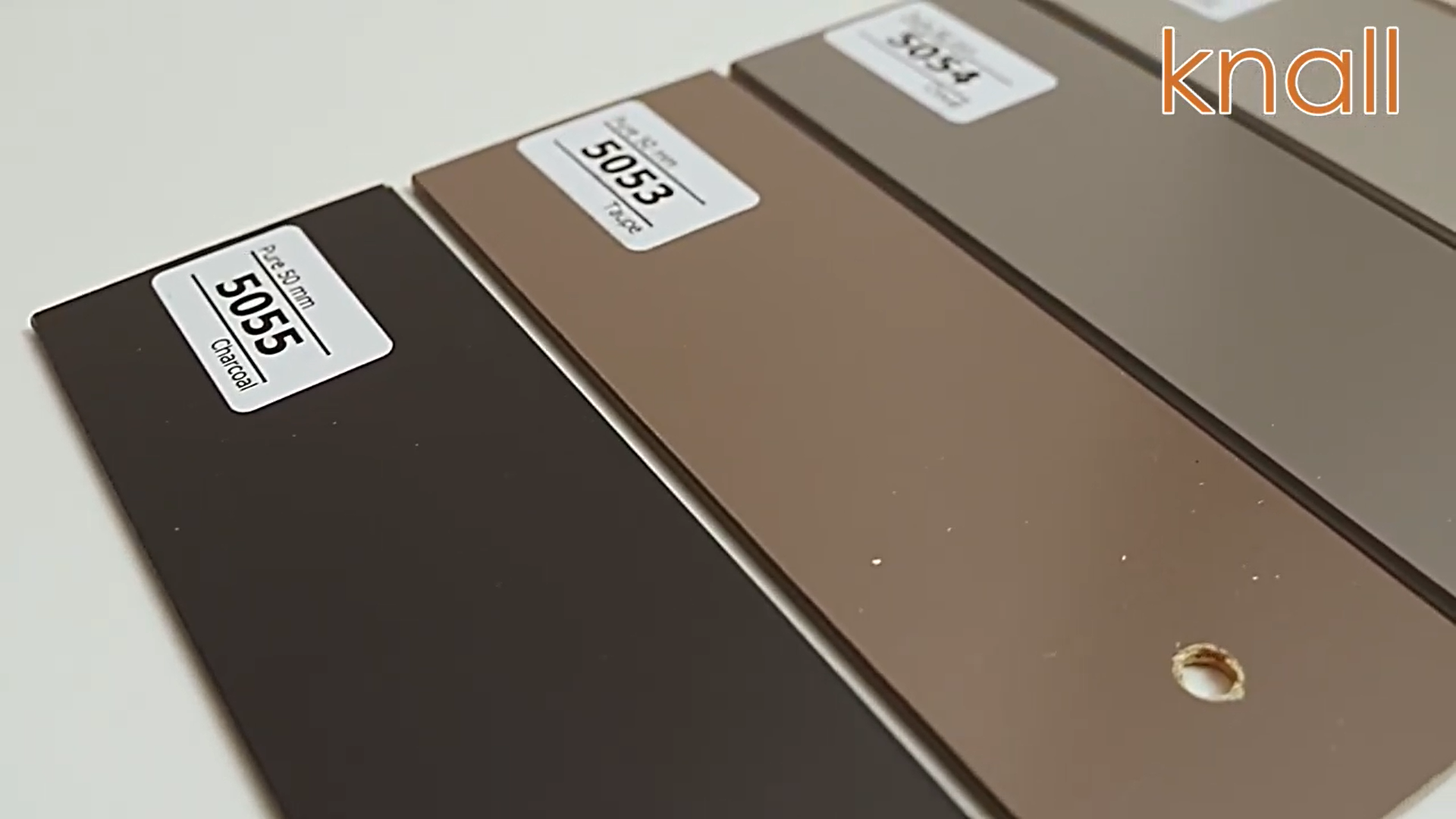 Wooden Pure is a series dominated by gray color. It comes in many shades, from very light to anthracite. The series will be perfect for people who dream of slats with a very smooth texture and dull colors at the same time.
How to order?
It is incredibly easy to buy in the knall shop. Just fill in the required parameters of the product and add it to the cart. In order not to make a mistake, it is best to follow our instructions, which are under the question marks in the upper right corner of each checkbox. Before adding a product to your cart, you can always see its current price under the central photo.
similar products