COSIMO pleated blinds on a 2 SCOW string
COSIMO pleated blinds on a 2 SCOW string
Window pleats to size COSIMO, online shop pleats Blinds pleated blinds with original "accordion" fabric
COSIMO pleated blinds on a 2 SCOW string
Pleated blinds with the original COSIMO fabric




Order over GBP 5000, the parcel will be FREE.
The cost of shipping orders worth up to GBP 5000 is GBP 29.90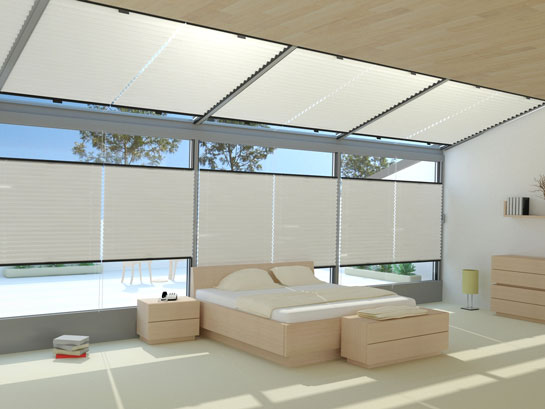 Perfect match
Custom-made window pleats are covers that effectively shield your apartment or office from excessive sunlight.
Unlike classic roller blinds or blinds, pleats allow you to cover any part of the window, while moving the fabric both from below and above. Thanks to the functionality of pleats, protection against sunlight is more effective, and the rooms acquire a new, original look.
We manufacture all our pleats to size, thanks to which they are always perfectly matched.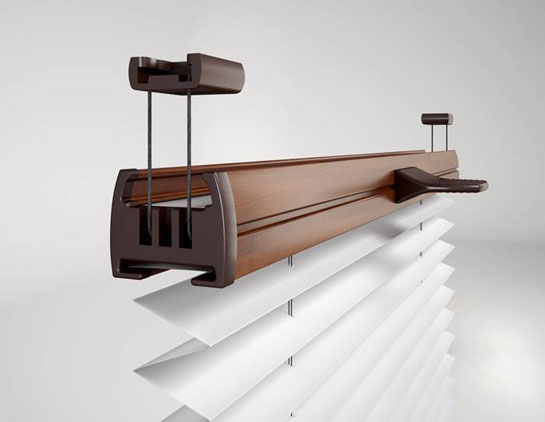 High quality materials
Pleated blind fabrics are made of selected materials, guaranteeing their highest quality. Pleated blind profiles are made of high quality aluminum. The blinds are also equipped with the best quality mechanism allowing raising the lowering of the upper and lower profile without any restrictions.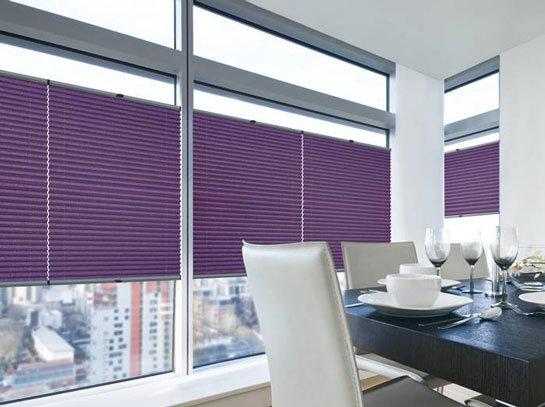 Characteristics of the pleat
Window pleats appear more often in our homes, mainly because it is a very practical solution, thanks to the pleated fabric, the windows look very original
Pleated blinds allow you to cover any part of the window
possibility of working in all planes from vertical to horizontal
a very wide range of fabrics
16 colors of mechanisms to choose from.
suitable for unusual window shapes
high durability and durability of the material
possibility of using an electric drive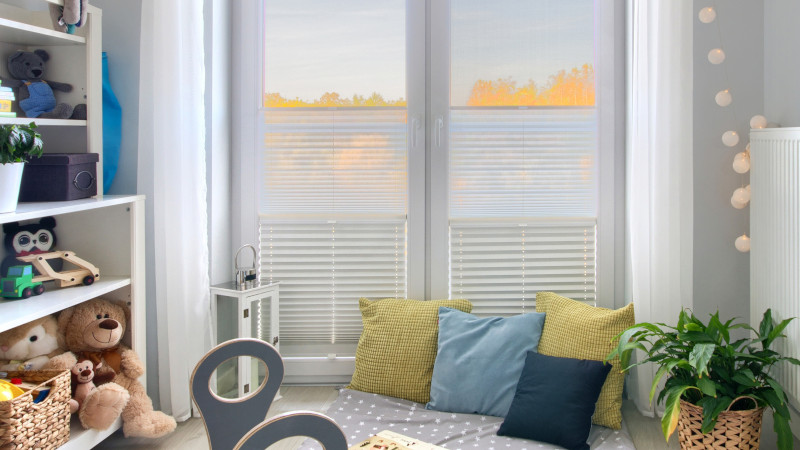 The vanguard is a group of pleated blinds that stand out with their interesting texture. Each color has a delicate striped pattern visible also from a distance. The pattern is created by the same shades of color. The palette includes both subdued colors e.g. white, beige and black, as well as more expressive e.g. fuchsia, green or purple.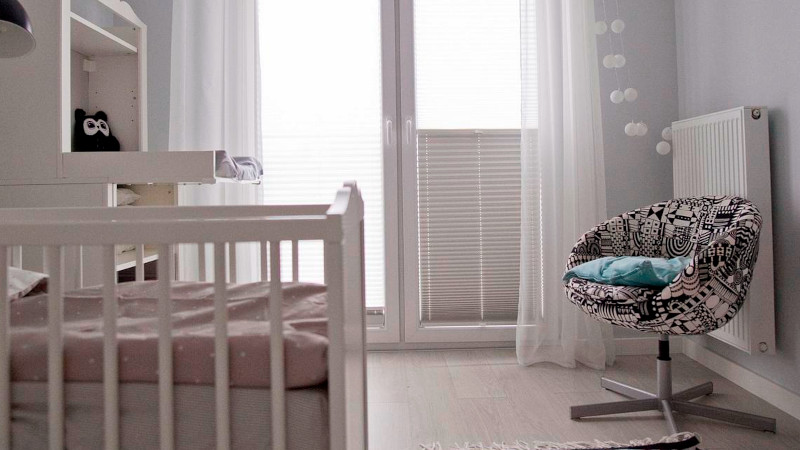 Pleated blinds are characterized by a material that unfolds and folds into a harmonica, creating an eye-catching visual effect. The Basel group has materials with a matte and pearly shade that glitters slightly. The colors are various shades of brown and gray, black and delicate pastel colors, among others yellow, orange, celadon.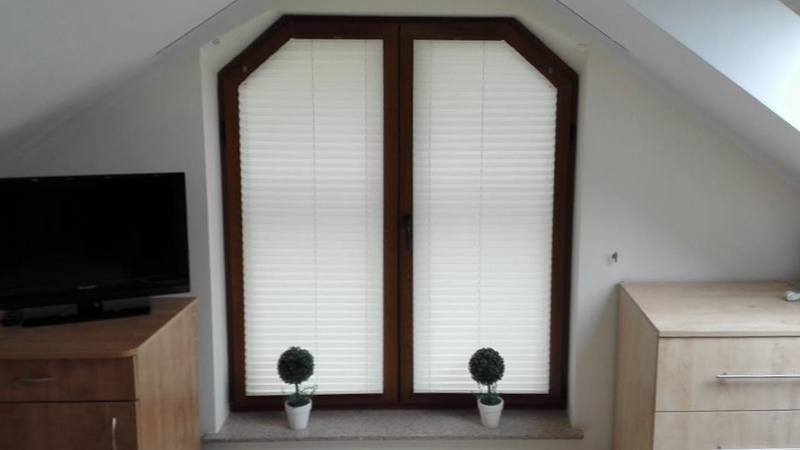 A unique set of pleated blinds. The basic palette of colors used here is subdued colors: black, gray, brown, beige and ecru. However, the uniqueness of the collection is emphasized by decors placed on fabrics, among others irregular geometric shapes, plant patterns or emphasizing the texture of the material, e.g. expressive stripes.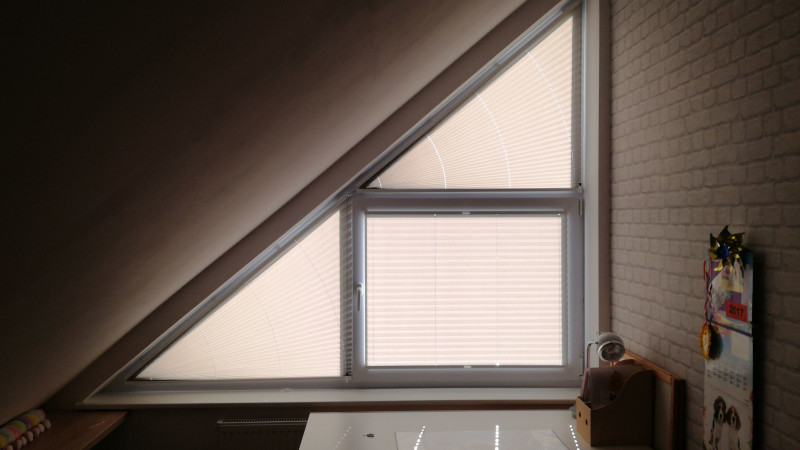 Stockholm is a group of classic, smooth pleated blinds fabrics. Their surface is uniform in structure and matte. The color palette is also classic in this collection. There is a timeless broken white and black, as well as gray, shades of beige, as well as pastel yellow and olive color. The material of pleated blinds is mounted on a mechanism that allows it to be moved up / down and thus placed anywhere in the glass.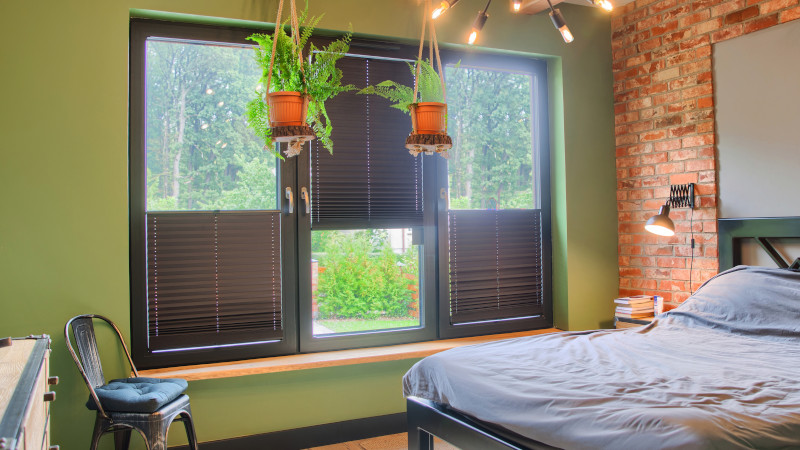 The Kamari pleated roller blind fabric set is characterized by a subtle pearl gloss. Attention is also drawn to the texture of the material, which is slightly creased. Developed pleat from a distance looks very impressive. The collection also draws attention to a set of extremely vivid colors including celadon, orange, purple or red. The palette also includes more subdued colors, e.g. white, ecru, gray, navy blue or brown.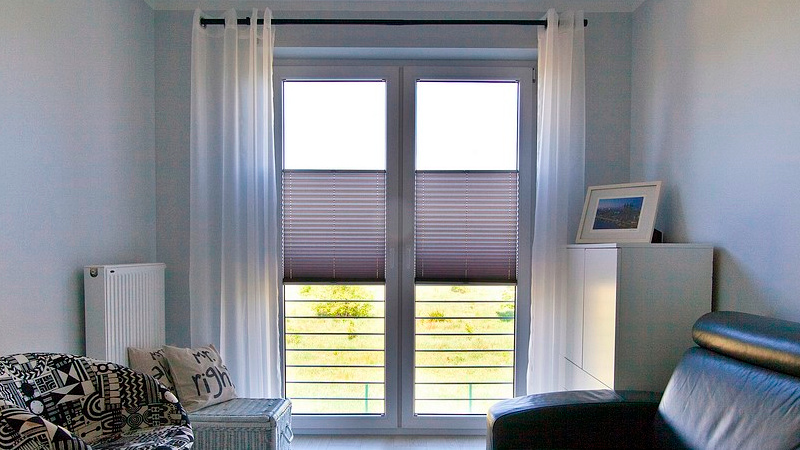 The Shine collection is characterized by luminous colors; all their shades are emphasized here by the gloss given to the fabrics. Sun rays reflected from the pleat material brighten up the colors even more. The set of colors used here consists of: navy blue, green, gray and their shades as well as purple, fuchsia, black and dull yellow.
How to order?
It is incredibly easy to buy in the knall shop. Just fill in the required parameters of the product and add it to the cart. In order not to make a mistake, it is best to follow our instructions, which are under the question marks in the upper right corner of each checkbox. Before adding a product to your cart, you can always see its current price under the central photo.
Check how to measure the window correctly so that the pleat fits perfectly.
similar products