External screen roller blinds stand out on the market of window covers thanks to their characteristic "screen" fabric. Thanks to it, these transparent external blinds have great insulating properties, reflecting solar radiation. In addition, they provide privacy without blocking the view to the outside.
Magic screen roller blinds
Unveiling the epitome of technological ingenuity and aesthetic sophistication, magic screen roller blinds redefine the vanguard of window treatments. Composed of intricately woven polyester threads enveloped by a PVC coating, these avant-garde blinds offer an unparalleled balance between light filtration and privacy. Chech out all of our Screen blinds:
Screen Blinds HEROAL
Screen type roller shutters
Screen external blinds are one of the most modern solutions in the group of external covers. Innovation is based on the materials used in the production process. Depending on your needs and preferences, you can choose a cover without shine through, but you can also choose one in which the shutter armor does not completely block the sun's rays. Until now, external blinds completely obscured the interiors and there was no choice allowing light to pass through this type of cover. The screen-type roller blinds feature a special high-quality material resembling a fine mesh. The material covering the window surface itself is a combination of glass fibers and PVC plastic. The profiles are made of the highest quality aluminum sheet.
The innovative material of the armor measurably affects the comfort of staying in the rooms while the blind is lowered. First of all, as with any outside mounted cover, the screen type roller blind creates a barrier to the sun and prevents direct contact of the sun's rays with the glass. Thanks to this, it is also called "thermal screen". At the same time, the screen does not completely obscure the interior thanks to its armor mesh.
You can use the daylight without the need for artificial lighting. This is especially important when working with a computer or watching TV - even and dim sunlight is not so harmful to human eyes. That is why screen roller shutters are perfect not only in residential houses, but also in office buildings.

Functionality of external screen type roller shutters
The functionality of the screen type roller shutters is closely related to the high-quality material from which they are produced. Due to the small openings, when lowered, the roller shutter does not block the natural light, but still provides an excellent protection against heating. At the same time, as an external shield, the screen also has the property of preventing heat from escaping from the building. When it gets cold outside, the building loses most of its heat through the windows; a barrier in the form of a roller shutter reduces heat losses, and thus affects the economy of the building. That is why this type of roller shutters are eagerly used in modern construction of energy-efficient houses.
The screens allow you to take advantage of natural light, which affects the comfort of staying in the rooms after leaving them. The intense sunlight after diffusion is no longer so harmful to the eyes, especially if we work at home and use a computer. Thus, screen blinds are perfect for buildings where all kinds of screens are used. The transparent mesh also allows you to use the open windows - when the outside is pleasant warm, and not hot, the fresh air makes the stay in the room more pleasant, and the fact that the screen lets the light through allows it to function freely . At the same time, the interior is protected against outside views. The residents can feel completely at ease inside; mesh provides intimacy.
In addition, the screen type roller shutter net also functions as a mosquito net. Opening the windows will not cause the appearance of unwanted insects at home or in the office. With the blind down, you can leave the windows open and turn on the light when it gets dark outside without fear that it will attract nuisance insects. The screen mesh is also a great protection against dust and dirt. Dirt depositing on furniture or other equipment does not get inside. This is especially true when your home is on a busy street or your office is in the city center where many vehicles move daily.
Improving ergonomics
With the screen blind pulled down, the distribution of light intensity in the room is perfectly even and much more friendly to human eyes. There are no harmful reflections while working at the computer or watching TV, therefore the screens are very useful in the rooms where we work.
Great view outside
The screens effectively shade the interior while ensuring visibility to the outside. The room is bright enough. There is no need to turn on the lighting as it can be when internal or external blinds are pulled. What is more, the screen roller blind has a daylight that does not obstruct the view outside, and on the other hand it provides us with privacy, protecting from the eyes of our neighbors.

An undoubted advantage of the screen type roller blinds is also the extensive color palette in which they are produced. This makes it easier to match them to the appearance of the facade. Thanks to this, the house or office building is characterized by an aesthetic external appearance and "harmony" with the surroundings.
Installation of external screen type roller shutters
Screen type roller shutters can be installed not only in houses that are under construction, but also in those that are already in use. This should be entrusted to a professional team.
The screen type roller shutters are controlled automatically; In the Knall store we offer Selve motors and renowned Somfy drives. You can also install automatic dusk sensors, time control or a control system integrated with home automation (smart homes).

Screen blinds can be operated with a remote control or a switch. It is also possible to combine roller shutters into groups and to install a drive equipped with an obstacle detection sensor.
Product groups
Screen type roller shutters are available in two groups: HEROAL STANDARD and HEROAL ZIP.
HEROAL STANDARD is a classic external screen roller blind. It is assumed in a building at the construction stage or in an existing one. The mesh transmits light; it also acts as a mosquito net and is a barrier against dust and dirt. Manufactured to the size specified when ordering; it can also be adapted to large glazing.

HEROAL ZIP is the PREMIUM version of screen type roller shutters. Their characteristic feature are side guides integrated with the fabric. The zipper closure technology allows for the perfect tension of the roller shutter; at the same time, this type of screen is very resistant to gusts of wind - up to 145 km/h.

You can choose different color versions in both groups.

Additional information
How to measure
When placing an order on our website, please specify the size for which the blind is to be prepared. Instructions for measuring windows when ordering screen roller blinds can be found here measuring.

How to choose a color
The colors of external roller blinds, including screen roller blinds, should be matched to the color of the building facade. The layout of the color palette is composed in such a way that it is possible to properly match the color of both the mesh and the accessories to the building design.

How to mount
The installation of screen roller shutters in a new building can be performed by the company carrying out the project, while in the finished building it can be done independently or entrusted to a specialized installation company. The instructions can be found here assembly instructions.

How to clean
A Karcher pressure washer can be used to clean screen blinds. However, it should be remembered that this type of roller blinds creates a mesh, therefore the window panes may get dirty during washing. You can also commission a professional company to clean the outer covers, especially if the windows are higher.
---
Magic Screen Roller Blinds
Magic screen roller blinds offer that perfect blend of functionality and aesthetics. They've taken traditional blinds window coverings and added a touch of innovation and modernity. The beauty of magic screen roller blinds lies in their ability to maintain your privacy while still allowing the natural light to flood into your room. These blinds use a unique screen fabric that filters sunlight, creating a soothing ambiance. If you are looking to install screen blinds that do a little more than just cover your windows, this is a perfect blind screen option.
When you browse screen blinds options, the magical allure of these blinds will surely catch your eye. Made from high-quality polyscreen fabric, they are both visually stunning and long-lasting. Not to mention, these are one of those screen blinds projects that are incredibly easy to install. With just a little effort, you can have your magic screen roller blinds up and functional, making your home blinds a conversation starter for all guests.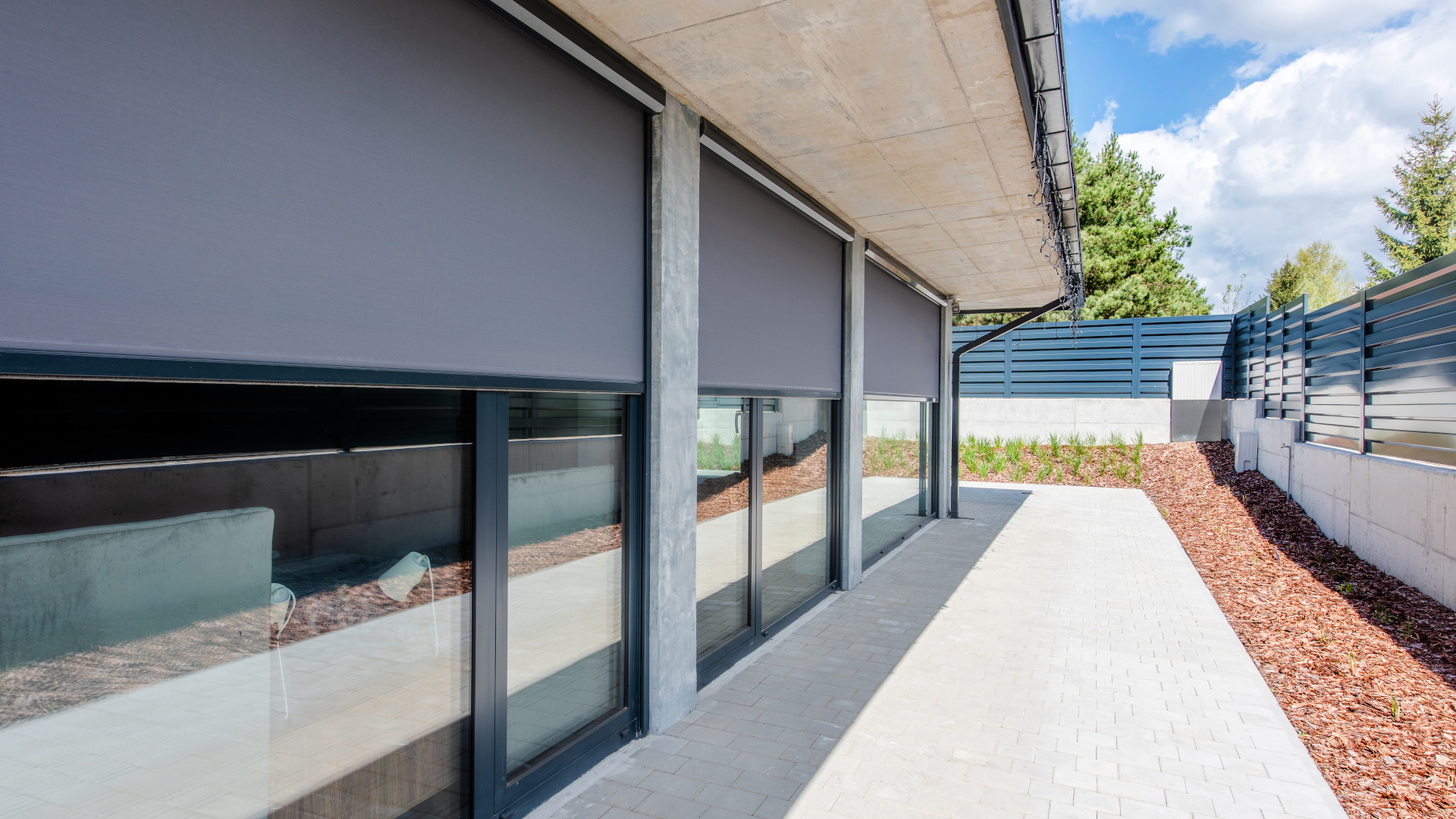 External Roller Blind Screen
External roller blind screen systems are the future of outdoor window coverings. Constructed with durable materials like steel blinds and designed for all-weather conditions, they offer an external layer of protection against both sunlight and prying eyes. These are blinds designed for those who want both protection and an aesthetic appeal. Install screen roller systems like these, and you get a robust external roller blind screen that can withstand the elements.
Moreover, external roller blind screen options often come with electric screen roller mechanisms, making it simple to adjust your blinds at the touch of a button. These are more than just window blinds; they are an essential part of modern home design. All the external roller blind screen products in Knall are made of high-quality materials, making them a lasting investment for your outdoor spaces.
Sunscreen Roller Blinds
Sunscreen roller blinds have made waves in the industry for their superior solar blocking capabilities. With the climate becoming increasingly hotter, the need for high-quality sunscreen roller blinds has never been more apparent. Made with special polyscreen fabric, they cut down solar radiation by up to 75%, effectively reducing your air conditioning costs. These are not just blinds window coverings; they are a long-term investment towards a cooler, more energy-efficient home.
These blinds are perfect for both residential and office spaces, serving as an excellent window treatment option for larger windows. Browse screen blinds gallery for sunscreen roller blinds and you will see that these blinds come in various styles and colors, providing you with the flexibility to choose the perfect blind screen for your décor. As with other screen blinds projects, sunscreen roller blinds are a simple to install and measure window blinds for the exact fit.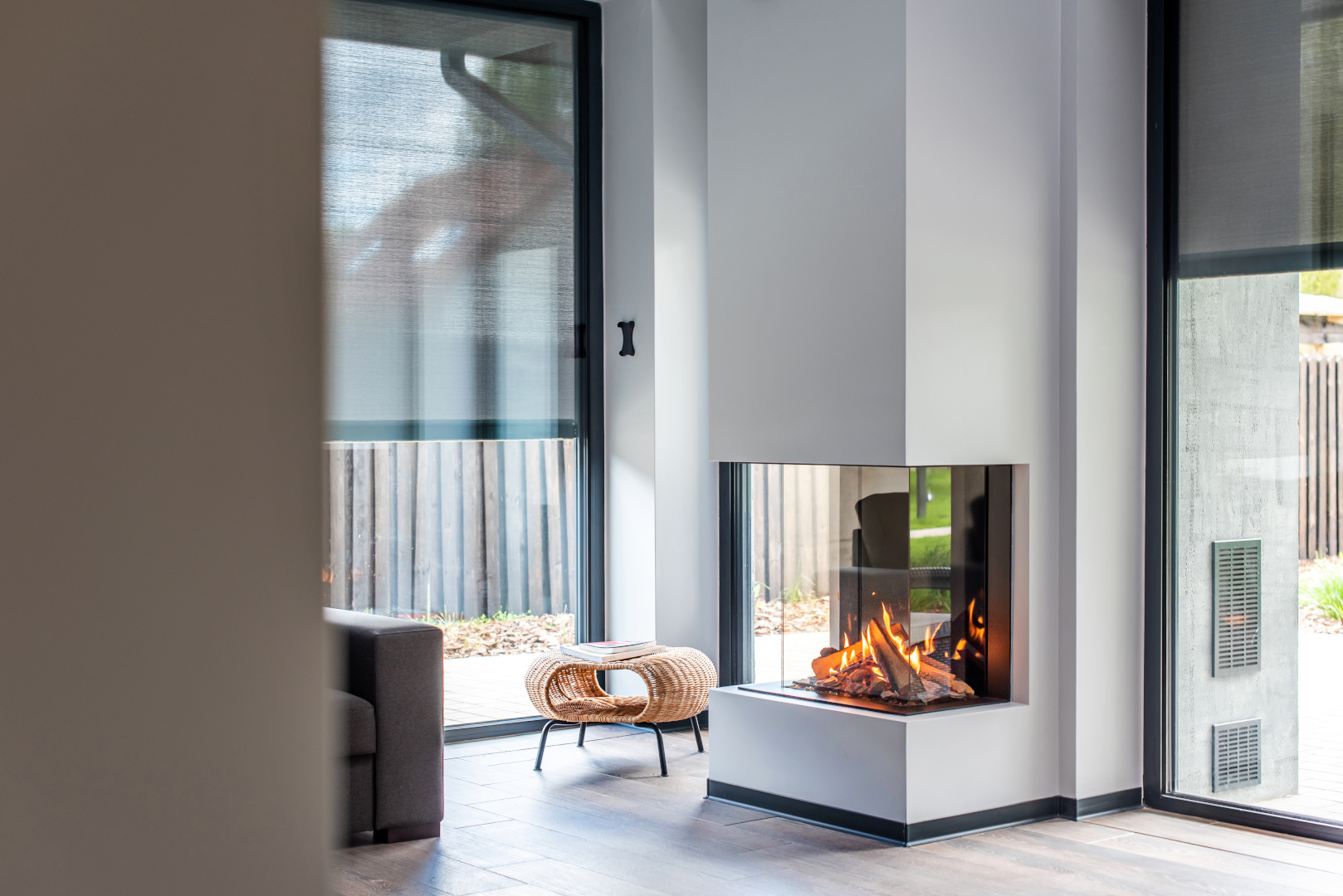 Blind Screens
Blind screens are an exceptional combination of beauty and functionality. They offer both style and substance, serving not just as window blinds but also as stylish pieces that enhance your room's décor. These blinds are a mesh-like screen fabric blinds that allows natural light to come in while maintaining your privacy. Blind screen products like these are an excellent addition to any home or office, providing that contemporary blind option that many people crave.
Just like other screen blinds projects, blind screens are extremely easy to install. Whether you're installing them yourself or getting professionals to install screen blinds for you, the process is quick and straightforward. Browse screen blinds options and you'll find that blind screens fit perfectly with virtually any type of interior design, from classic to modern.
Electric Screen Roller Blinds
Imagine being able to control your blinds with just a click of a button. Electric screen roller blinds offer this level of convenience. These electric screen roller blinds are designed for the modern, tech-savvy homeowner. Install screen blinds like these, and you'll enjoy the ability to remotely control your blinds, making it easier than ever to adjust lighting and privacy levels in your home.
Electric screen blinds offer not only convenience but also an added layer of security. You can time them to open or close when you're not home, giving the impression that the house is occupied. This technology makes electric screen blinds highly desirable among homeowners who prioritize both style and functionality in their screen blinds projects.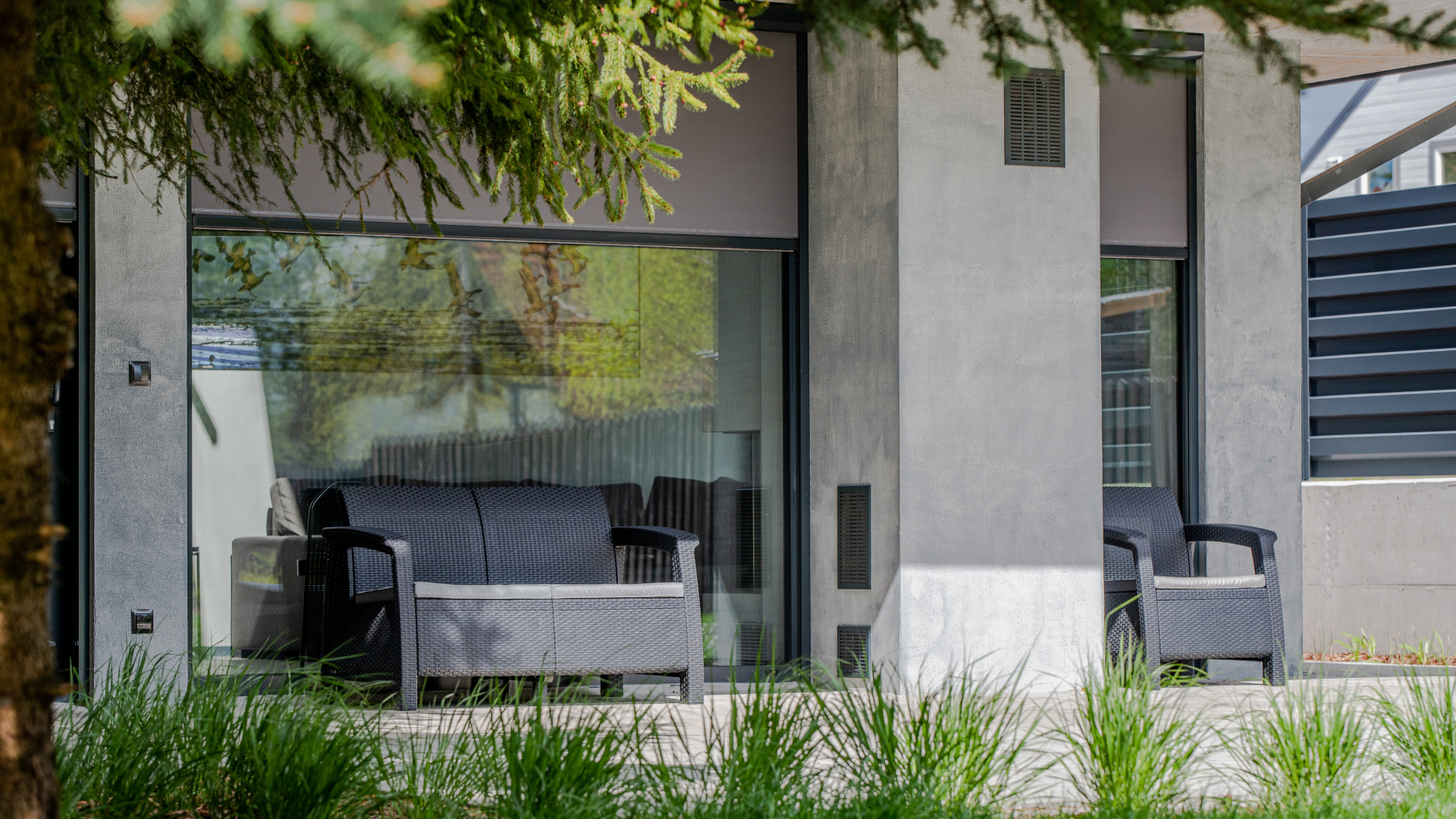 The Importance of Window Recess and Window Frame
In the realm of window coverings, the terms 'window recess' and 'window frame' may seem trivial but they are integral to your installation process. The window recess is the inset portion of the wall where your window sits. The window frame, on the other hand, is the structural component that holds the window pane in place.
Understanding the diferrences between window recess and window frame is essential for a seamless installation of your blind screens. For instance, blinds can be installed either within the window recess for a flush look or on the window frame for a layered look. Each style comes with its own set of measurements and hardware requirements.
Advantages of Roller Blackout Blind
If you're someone who values uninterrupted sleep or requires a dark room for your home theater, roller blackout blinds are your go-to option. What sets them apart is their ability to block out nearly 100% of sunlight, creating a pitch-black environment whenever needed. This is especially beneficial for people who work night shifts and need to sleep during the day.
Quality blind screen materials used in roller blackout blinds are thicker and more insulating than typical screen fabric, offering better thermal and acoustic insulation. Moreover, these blinds window coverings come in a variety of designs, adding aesthetic value to their high functionality.