VELUX DFD Duo Blackout Blind
VELUX DFD Duo Blackout Blind




Order over GBP 5000, the parcel will be FREE.
The cost of shipping orders worth up to GBP 5000 is GBP 29.00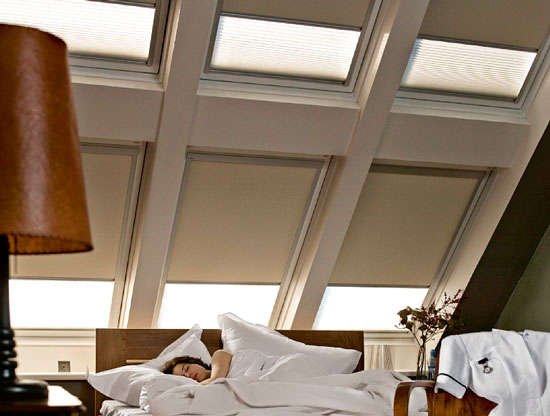 VELUX blackout blinds provide 100% blackout during the day and at night. The aluminum coating on the inside of the blind reflects the sun's rays in the summer and in the winter it keeps the heat inside. The roller blind has narrow, aluminum guides, which ensures a perfect fit and allows you to stop the blind anywhere in the window. Blackout blinds are ideally suited to the bedroom, children's room or other rooms where darkening and insulation improvement is necessary.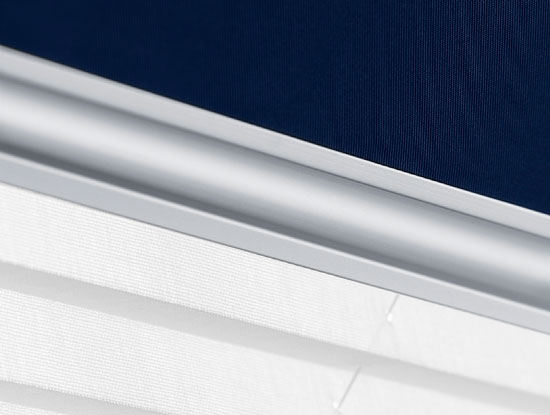 Characteristic:
The blackout fabric placed between the side guides ensures complete darkening of the room
Brushed aluminum guides guarantee trouble-free operation of the blind
Aluminum coating on the outside of the blind helps to insulate the window and protect against the effects of heat and cold
Easy and quick installation
Simple, stepless adjustment
A rich selection of over 40 colors and the option of combining with a pleated addition
The product is made of fabrics harmless to the health of its users - it meets the Oeko-Tex® standard
100% blackout, even when the sun is shining
Up to 33% better insulation will improve the insulation of your window.
Easy installation with the Pick & Click! ® system will take you a few minutes.
High quality tested many times to ensure the highest quality on the market.
Energy saving reflects the heat of summer sun rays. Keeps you warm inside in the winter.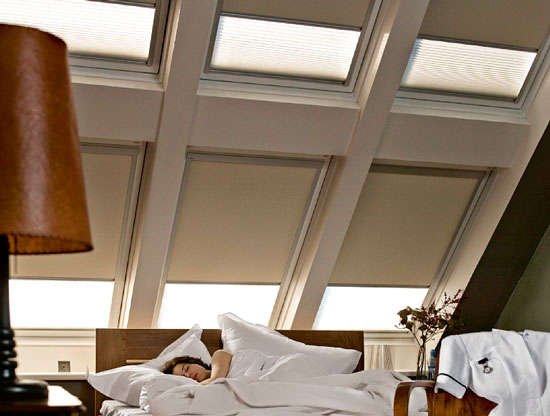 The blackout-pleated blind is equipped with two positioning handles, the position of which can be adjusted independently, even though both types of fabric are connected together: the first of the handles is placed between both fabrics, and the other one is attached to the bottom of the pleated fabric. In this way, you can easily regulate how much incoming light is blocked, how much it is scattered, and how much space is allowed into the room in its natural form. Just catch the positioning handle and raise or lower the blinds to place them in a convenient position.