Vertical blinds Classic 89mm - Belcanto 0150 White
Vertical blinds Classic 89mm
Vertical blinds Classic 89mm Made to measure Vertical blinds in colour Belcanto 0150 White, in the Knall online store. White is one of the most frequently chosen colours in interiors. It is associated with purity, freshness and elegance. White is also a neutral colour, which means that it can be easily combined with other colours. In the bedroom, you can use white walls and colourful accessories to create a calm, relaxing atmosphere. In the kitchen and living room, white can add brightness and spaciousness to the room, which is especially important in small houses and apartments. White is also perfect for use as the main colour in minimalist interiors, where a few additions are enough to give the room a personal touch. In any case, white is a universal colour that not only adds elegance, but also helps to create a calm atmosphere in interiors.
Vertical blinds Classic 89mm
Vertical blinds Verticale with slats 89mm wide




Order over GBP 5000, the parcel will be FREE.
The cost of shipping orders worth up to GBP 5000 is GBP 29.90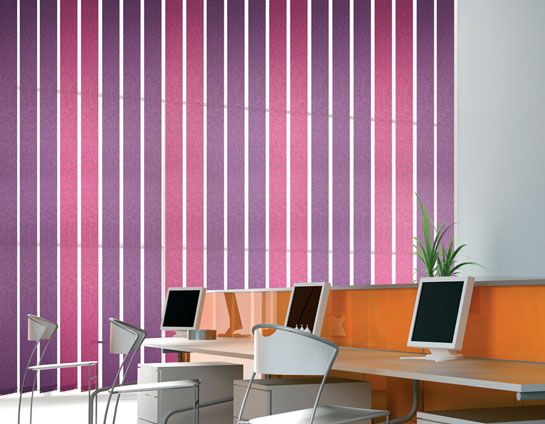 Perfect match
Vertical blinds Verticale 89mm custom-made in the classic version are an ideal alternative to curtains in apartments, hotels or offices. They are a very good solution in places where there are large areas to cover. Verticals are perfect for decorating large windows, including viewing windows. They perfectly help protect any room against excessive sun exposure, while increasing the sense of coziness and comfort. Very rich colors available, as well as various types of materials, allow you to match them to any type of interior.
We produce all our verticals to size, thanks to which they are always perfectly matched.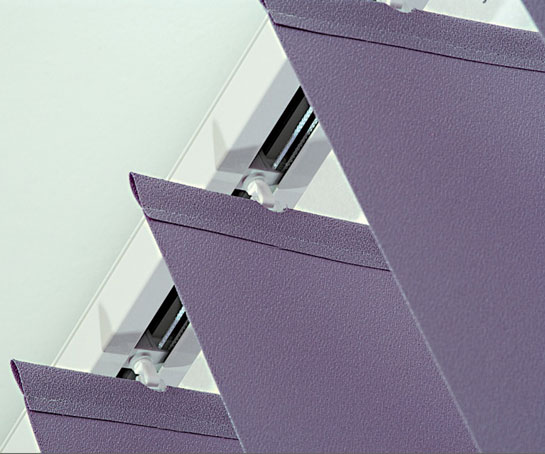 High quality materials
The vertical blinds we offer are made of selected materials, guaranteeing their highest quality. Verticale are equipped with the best quality mechanism that allows the slats to be moved and rotated .. Our Verticale is a very practical, comfortable and aesthetic solution. Vertical blinds as sun visors perfectly fulfill their function in homes, offices, banks and hotels. Verticale is not only decorative advantages, creating an individual and unique interior design, but above all the possibility of very precise regulation of the direction and amount of light entering.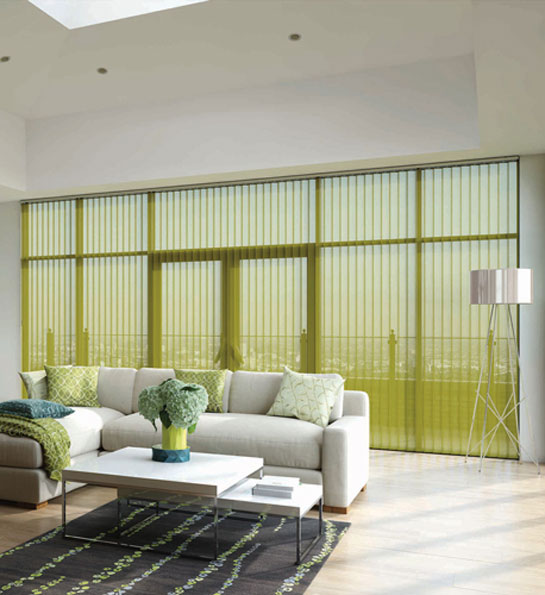 Types of verticals
Verticale is a guarantee of perfect sun protection and a great idea for covering large areas inside the building, such as glazed walls, separating workstations or dividing conference rooms. In our store you can buy 4 types of vertical blinds:
Classic 127mmclassic elegance, lamellas 127mm wide available 2 colors of the upper rail: white and silver control by means of chain + string and electric drive option, aluminum upper gutter with a classic shape
Classic 89mmclassic elegance, lamellas 89mm wide, 2 colors of the upper rail available: white and silver control by means of a chain + string and electric drive option, aluminum upper gutter with a classic shape
Premium 127mmprestigious half-round aluminum top rail available in 5 elegant colors: white, silver, brown, black and champagne. 127mm slats, control by means of a chain + string or rod.
Premium 89mmprestigious half-round aluminum top rail available in 5 elegant colors: white, silver, brown, black and champagne. Lamellas 89mm, control by means of a chain + string or rod.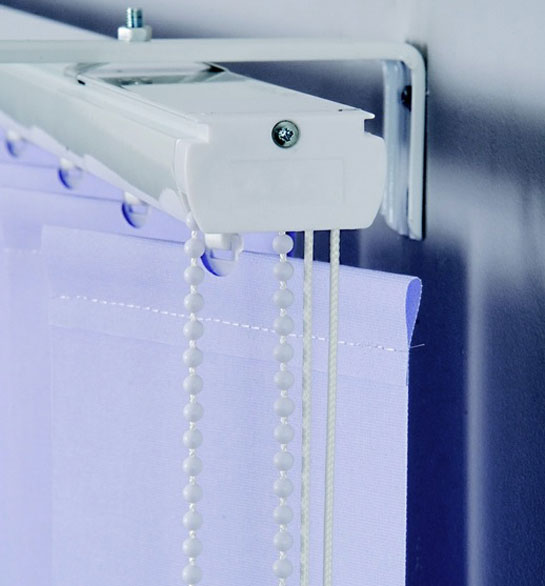 Characteristic
very convenient and easy service
high level of product aesthetics
the upper rail is made of aluminum
quick assembly with ceiling clips or on wall brackets
slats made of 89 or 127mm wide materials
5 unique top rail colors available in premium version
a wide range of colors and patterns of fabrics with different darkness levels, including also materials with hygienic and non-flammability attestation
possibility of using electric control
Maximum width: 4000mm (400cm)
Maximum height: 4000mm (400cm)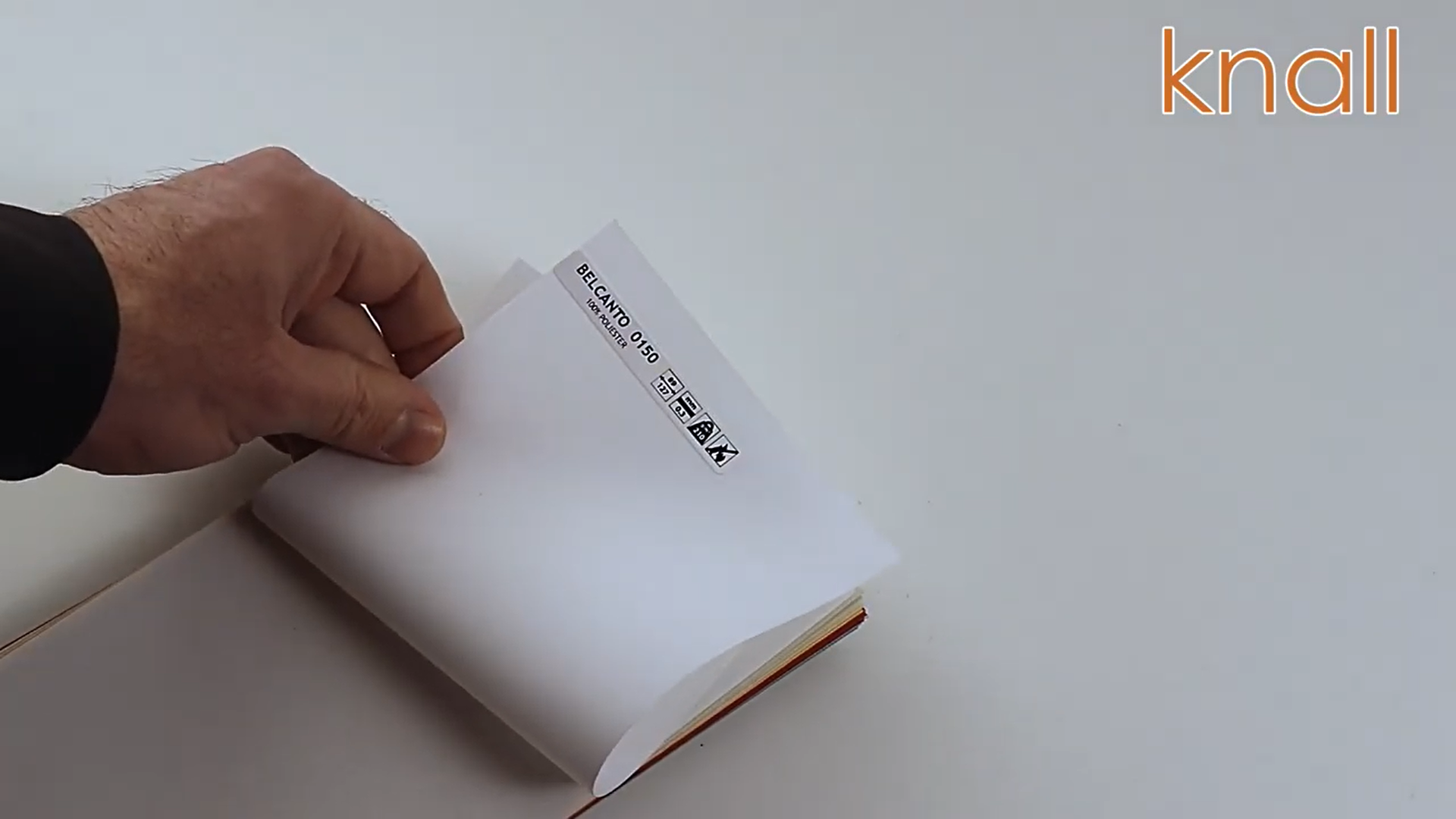 The Vertikal window cover is an ideal solution in offices or public buildings; it is also a way to create partition walls in e.g. doctor's offices. The Vertikal 1 series includes light fabrics in shades of ecru, with a different fabric weave or applied decorative patterns in gold or silver. The palette also includes beiges and browns, pomegranates and blacks. Some patterns have a golden thread. The slats are available in widths of 89 and 127mm.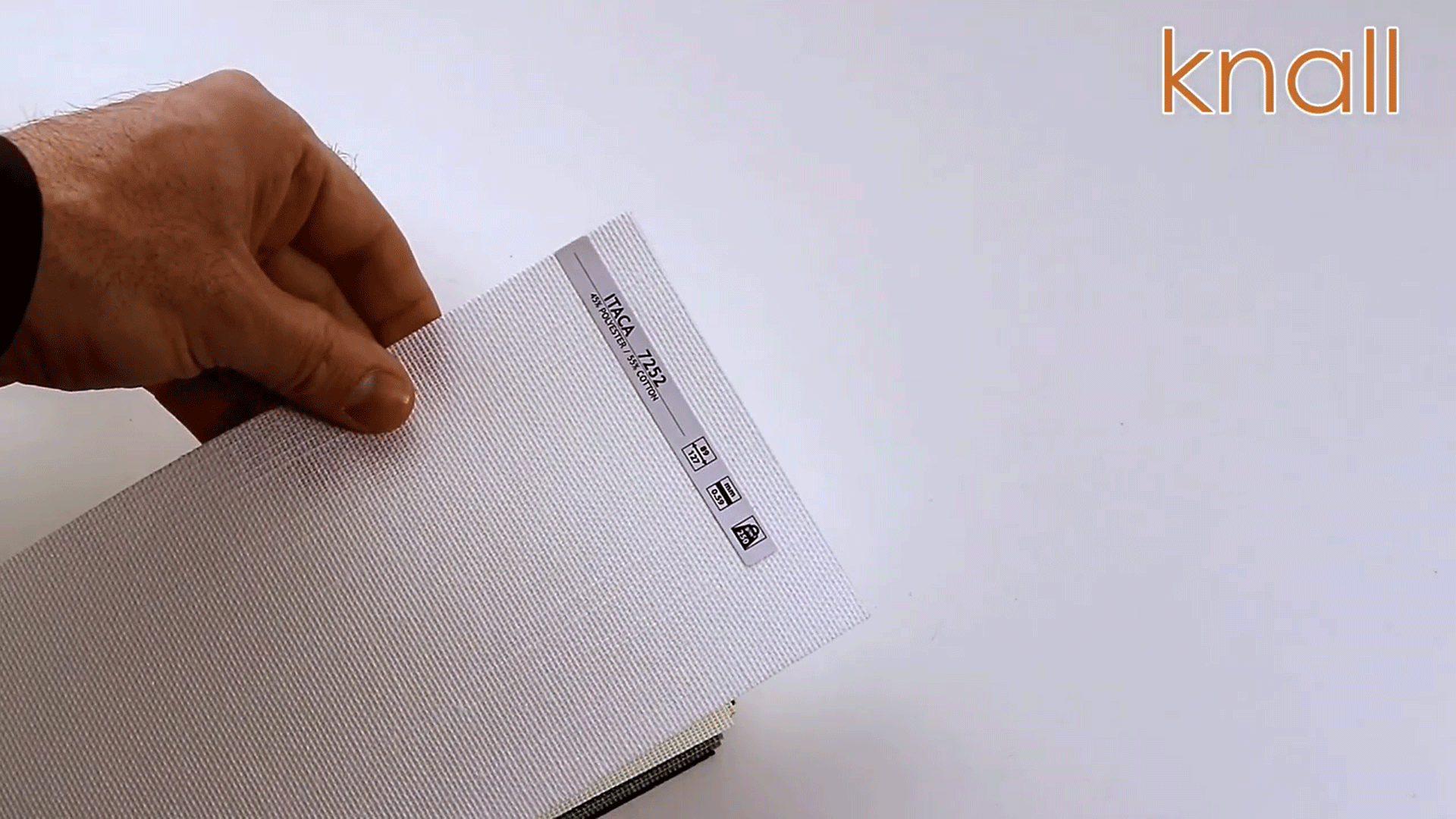 The Vertikal 2 series offers an extensive color palette - from more subdued colors, e.g. white, ecru, beige, to e.g. intense fuchsia, orange or green in two shades, lighter and darker. vertikal will protect buildings with large glazing from the sun. The strips of material are put on a rail mounted to the ceiling, so they can also be used to create partition walls. The vertical is available in two widths: 89cm and 127mm.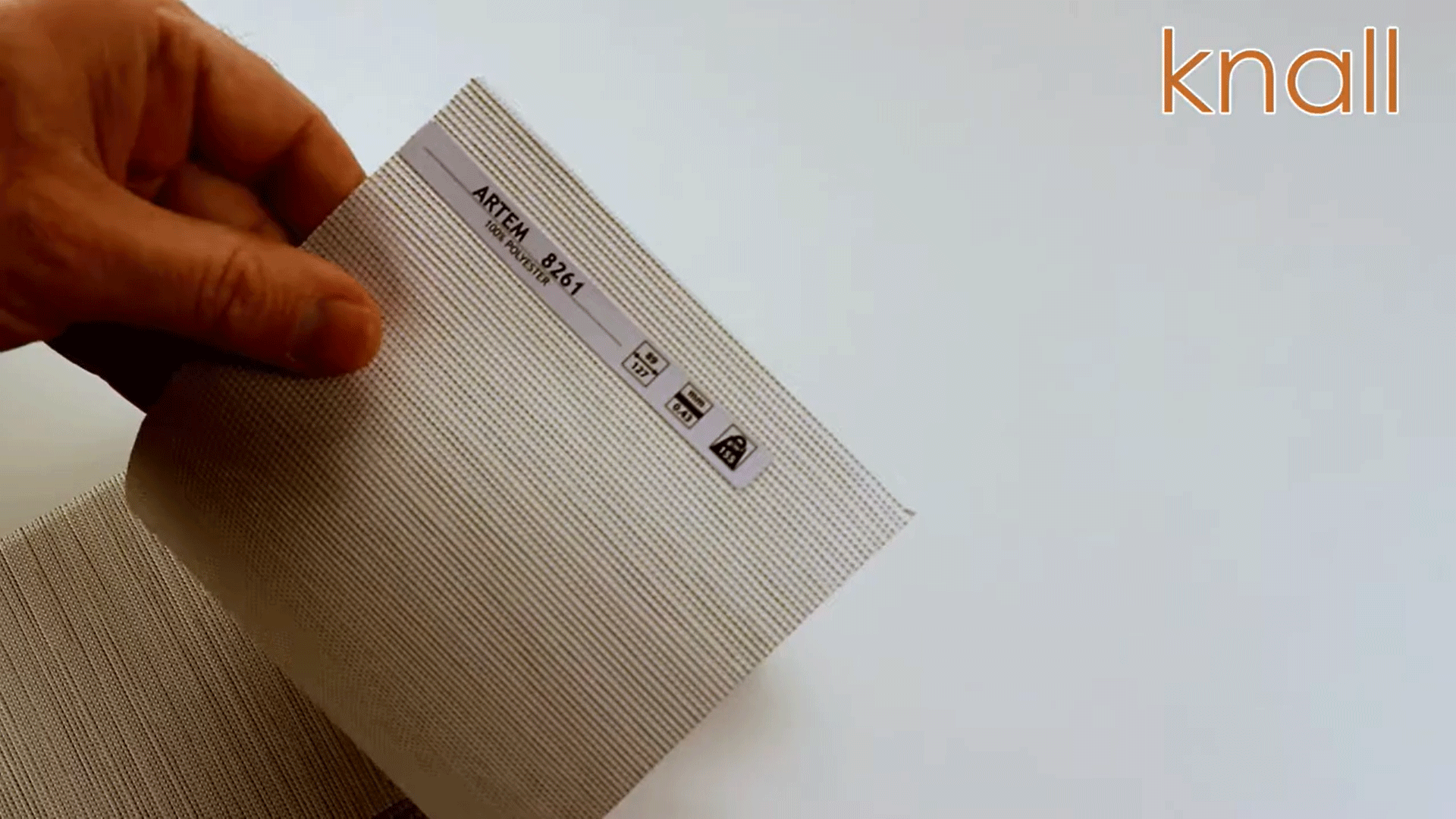 Vertical 3 series is a collection of various lamella fabrics; both in terms of colors and textures of materials. The palette includes subdued colors - all shades of brown (light and darker), navy blue and gray, as well as white and black. There are also more intense colors - red, purple and green. In some patterns, the fabric is woven with a lighter thread, which creates a visual melange effect. The lamella fabric is available in two widths, 89 and 127mm.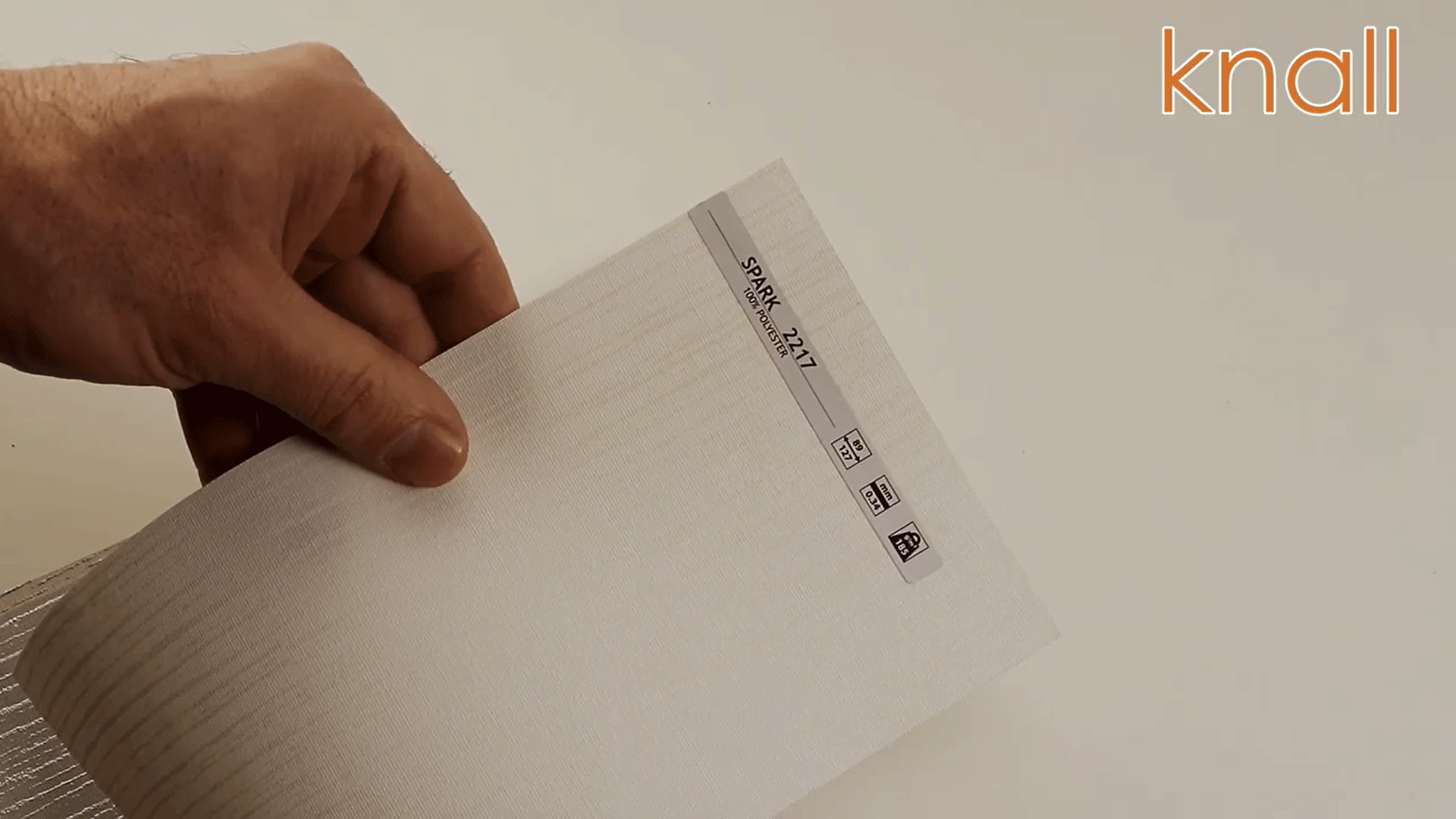 The Vertikal 4 series includes smooth fabrics of a uniform color and fabrics with an irregular structure, which gives the effect of accentuating individual weaves and, as a result, the impression of color irregularity. The effect is also visible from a distance. The series is extensive in terms of colors, there are dark and light colors in it; in various shades. In addition, there are also intense colors such as turquoise, orange or yellow. Vertikal is a very good way to protect the headquarters of companies or institutions with large glazing from the sun. The width of the slats - 89 and 127mm.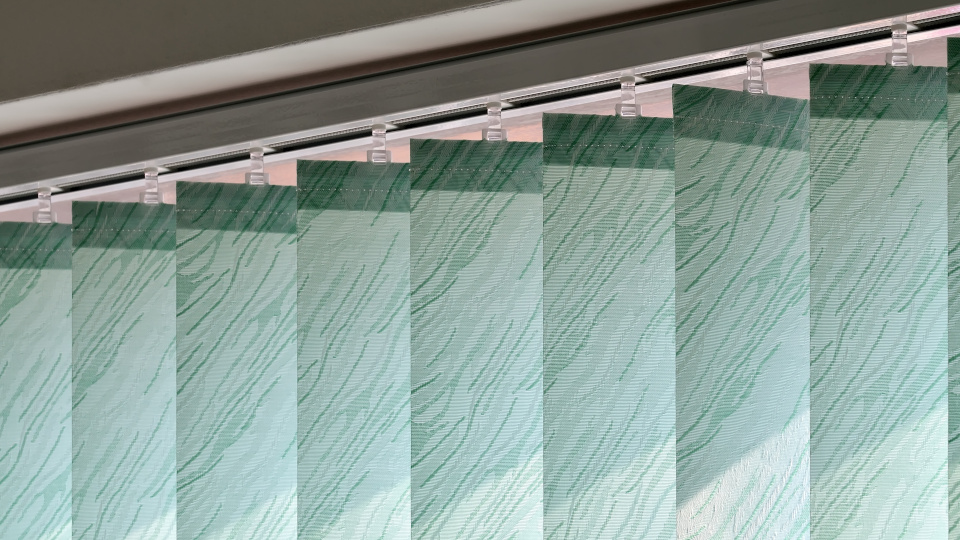 Verticals are one of the most characteristic office window decorations. Recently, however, they have become more and more popular in home interiors. At Knall we provide made-to-measure Vertical Blinds for both office and home applications.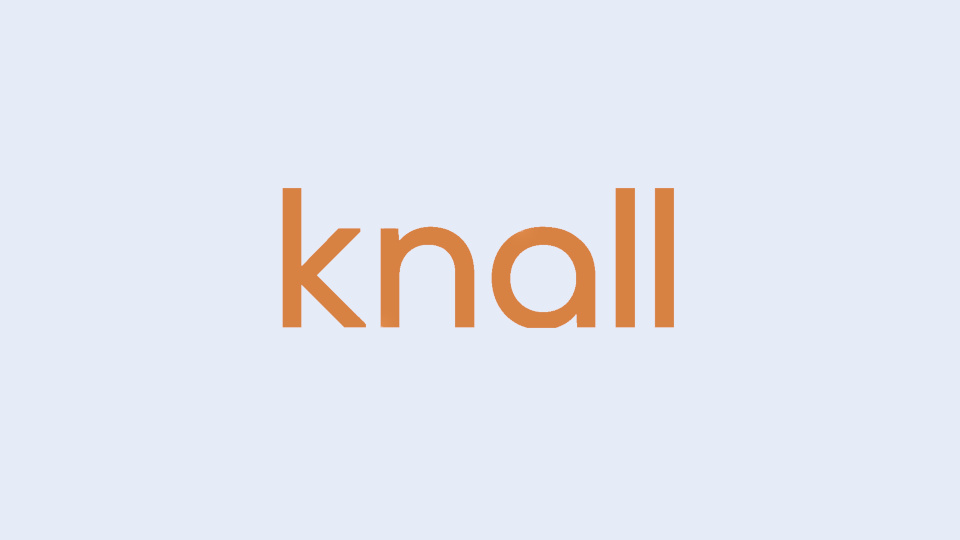 It is incredibly easy to buy in the knall shop. Just fill in the required parameters of the product and add it to the cart. In order not to make a mistake, it is best to follow our instructions, which are under the question marks in the upper right corner of each checkbox. Before adding a product to your cart, you can always see its current price under the central photo.
Check how to measure the window correctly so that the blinds fit perfectly.
similar products