Mikroflex curtain
Mikroflex curtain




Order over GBP 190, the parcel will be FREE.
The cost of shipping orders worth up to GBP 190 is GBP 8.99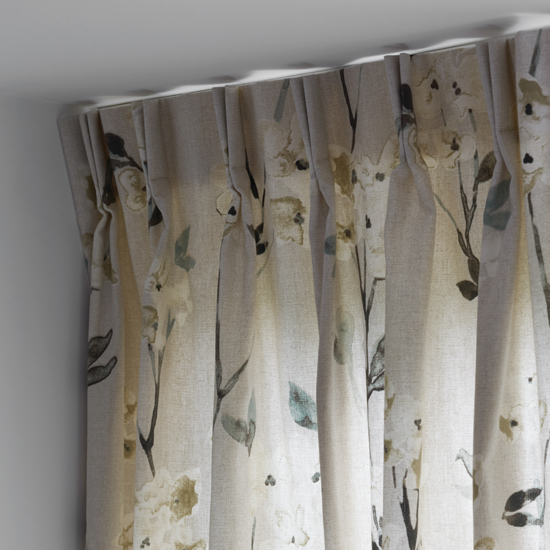 Microflex curtains
First of all, curtains and/or curtains cannot be fitted into the window space - they are hung on a curtain rod (on rings or tapes, depending on your preferences) or on a special rail. Most important, however, is that this feature makes them a very decorative cover, but also taking up a lot of space around the windows. That is why they are best suited to larger rooms where they will not give the dominant impression; especially after covering the window. However, if the curtains are to be placed in small rooms, then you must remember to choose bright colors of fabrics. In this way, you will avoid the impression of heaviness and the feeling that the interior is smaller than it really is. Decorative curtains and/or curtains can change the character of a room and become its exceptionally tasteful decoration - both after unveiling and covering. Exposed curtains become a decorative window frame, and the interior is full of light (thanks to transparent curtain fabrics). You can also opt for the curtains themselves, which is compatible with current fashion for an open window space. After closing, they protect the room against the sun and uncomfortably high temperature in the house/apartment, they will additionally bring an exceptionally warm climate, especially in the evening.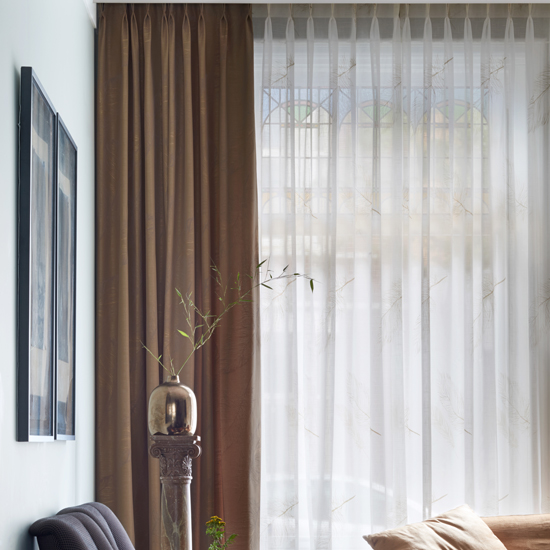 High quality fabrics
Curtain and curtain fabrics are natural, identical to Roman blinds. The high quality of fabrics and creases make them look and position very attractive. At the same time, the use of natural materials fits in perfectly with the latest trends in interior design, which are based on simplicity, minimalism and nature. Thanks to this, curtains and/or curtains complement the interiors arranged in accordance with modern interior architecture designs. At the same time, one cannot forget that curtains and drapes are the most classic way of covering windows. Over the years, fabrics have changed, fashionable for specific colors, and the quality of the materials used has increased. Curtains (without curtains) are also used more and more often, which, after sliding, leave open space (often large) glazing. The house becomes full of space and light, and its interior design combines classic with modernity. In this way, curtains become one of the most versatile ways to decorate and cover the window space.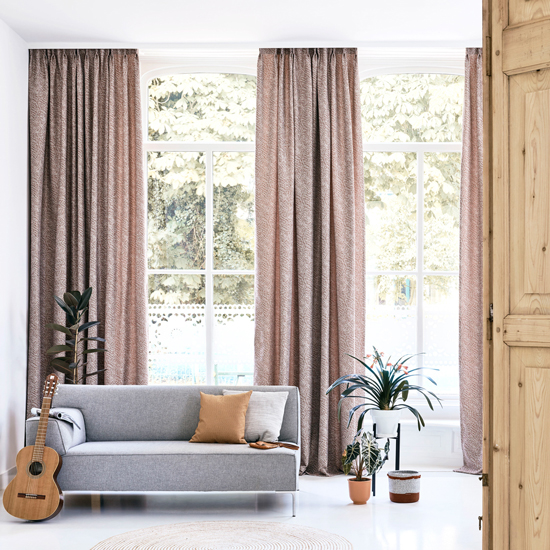 Comments
Smaller rooms will be best suited for those in light colors, smooth or with a very delicate illuminating pattern, and sewn with thinner materials. As a result, the interior will become optically larger. Unlike blinds, the curtains are not integrated into the window, but they occupy the space around it; heavy and dark can dominate smaller interiors. Similarly, with intense color accents on walls or furniture - curtains and/or curtains in such an interior are only the background and their colors should be neutral.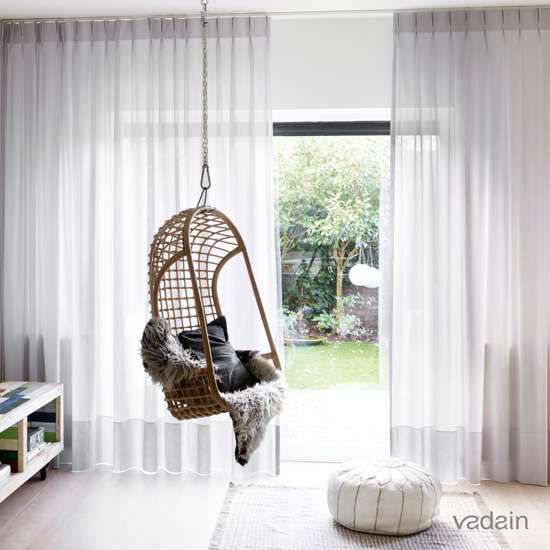 Curtain characteristics
Shirring x 200%
Bottom of the product - the original weight tape or single bottom with a height of 10 cm
Invisible, covered stitch - curtain, curtain sewn on blind stitch machine
Double sides folded each 3 cm wide
Reinforcing tape under 8 cm high flexes in white, é cru or black (matching the fabric color).
Microflex hook height - 75mm, white
Factory-set Microflex hook 25 mm high (can be freely adjusted)
Thread color: white or brown (matching the fabric color)
Maintenance - sewn-in tab with instructions for cleaning the fabric
Packing: curtains, net curtains wrapped in foil and cardboard
Check how to measure the window correctly so that the roller blind fits perfectly.