Day and Night Roller Blinds MGS with Day&Night Zebra Blinds Fabric
Day and Night Roller Blinds MGS with Day&Night Zebra Blinds Fabric
Zebra day and night blinds in a free-hanging system made to size MGS - wall/ceiling, ordering online store Custom-made day & night roller blinds in color Impress DN 15 blue, in the Knall online store. Blue is one of the most common colours in our everyday life. It is a colour associated with peace, harmony and stability, which makes it often used in various types of interior design. In psychology, this colour is also associated with feelings such as support and loyalty. The colour blue is also often found as the leading colour in logos in various industries, as it is associated with professionalism and credibility. In the case of nature, blue is the colour of the sky and the sea, which gives it an extra beauty and meaning. It is worth noting that this colour is universal and can be used in various styles and arrangements, because it matches many other colours and adds elegance and tranquility to the rooms.
Day and Night Roller Blinds MGS with Day&Night Zebra Blinds Fabric
Day and Night MGS blind is characterized by great versatility. It combines the functions of a classic roller blinds with the style and appearance of roller blinds in the cassette. With universal handles, the blind can be mounted everywhere.




Order over GBP 5000, the parcel will be FREE.
The cost of shipping orders worth up to GBP 5000 is GBP 29.90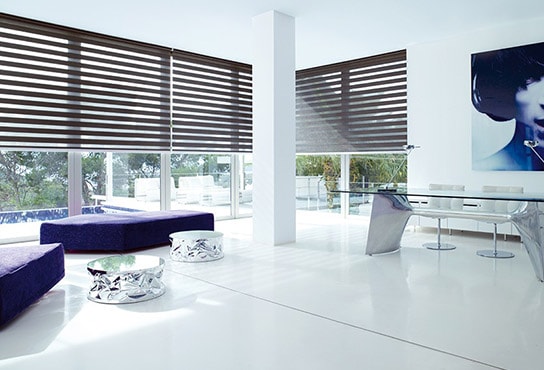 Perfect fit
"Free hanging MGS" - An MGS blind is characterized by its broadness of applications. It combines functions of a free hanging blind with style and look of a cassette blind. The blind is perfect for decorating and shading an office, a living room, a bathroom or a children's room. It is perfect for shadowing sizeable surfaces. Aesthetic appearance, easy installation - these are the features that make the blind so popular among customers.
All our blinds are made to measure, which always makes them fit perfectly.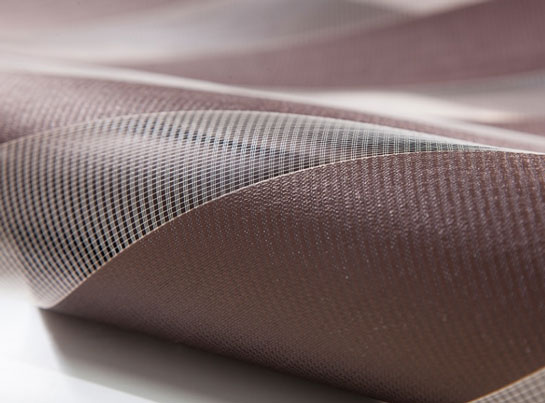 High quality fabrics
The choice of our fabrics is not accidental either. While launching new collections onto the market we take into account the current trends in designing and interior arrangement. Our clients have certainty that choosing our fabrics they receive not only quality and attractive prices but also the most trendy patterns and colours. We hope that our collection will provoke your emotions and move imagination as well.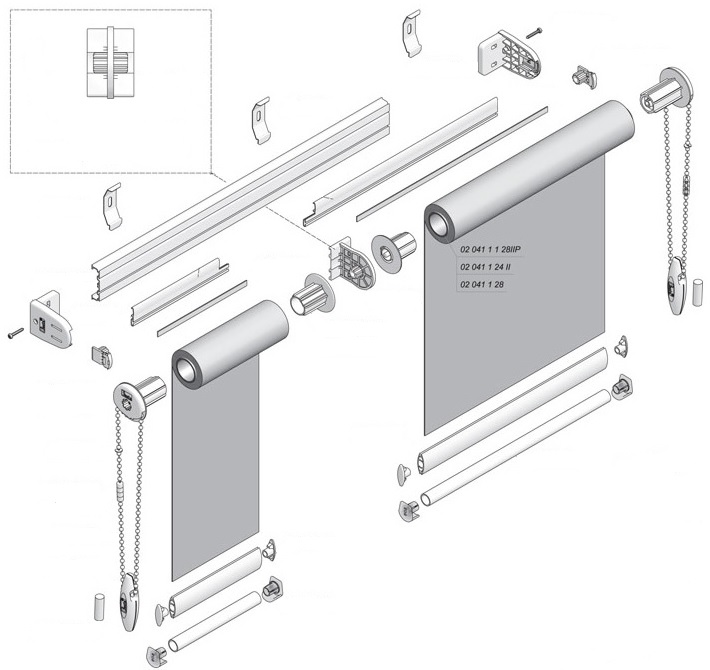 Comments
"MGS" - thanks to an integrated collar that covers the drive, the blind does not collect dust, and it visually resembles a cassette blind. Additionally, the collar provides side lead of the material. A possibility to apply a connector of a bearing rail allows to combine even several blinds with minimal distances between the neighboring pieces of fabric. With universal handles, the blind may be attached to a wall, a ceiling or in a window alcove.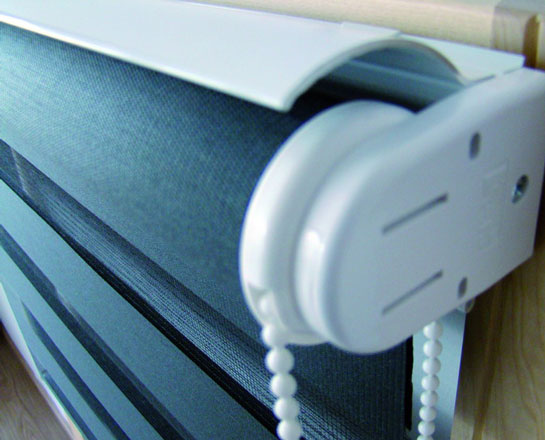 Characteristics
a self-braking chain mechanism enabling to stop the blind in a any given position
available colors of equipment (mechanism, handles, chain): white, brown
a covering profile resembling a cassette
plain and day&night fabrics available
a possibility to cover sizeable surfaces
can be attached to a wall, a ceiling, through pegs
operation of the blind: a chain
a wide array of fabric's colors.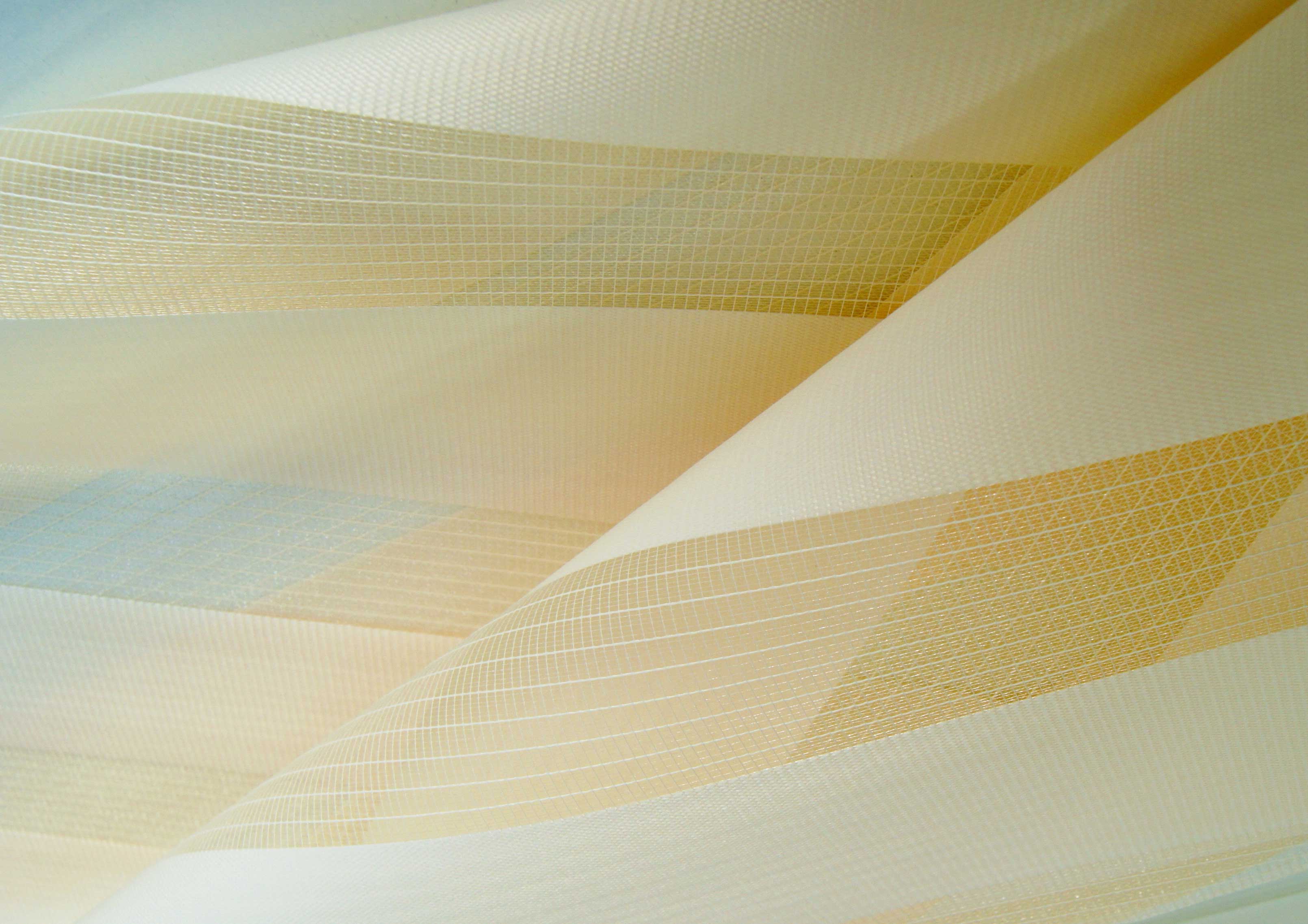 Fabrics day night from the Impress group are a palette of materials in classic colors: brown, dark gold, dull yellow and light shades of gray and ecru. The palette also has material in eye-catching fuchsia color. The fabric is finely woven and smooth to the touch. The transparent part has a larger mesh; from a greater distance it is slightly visible.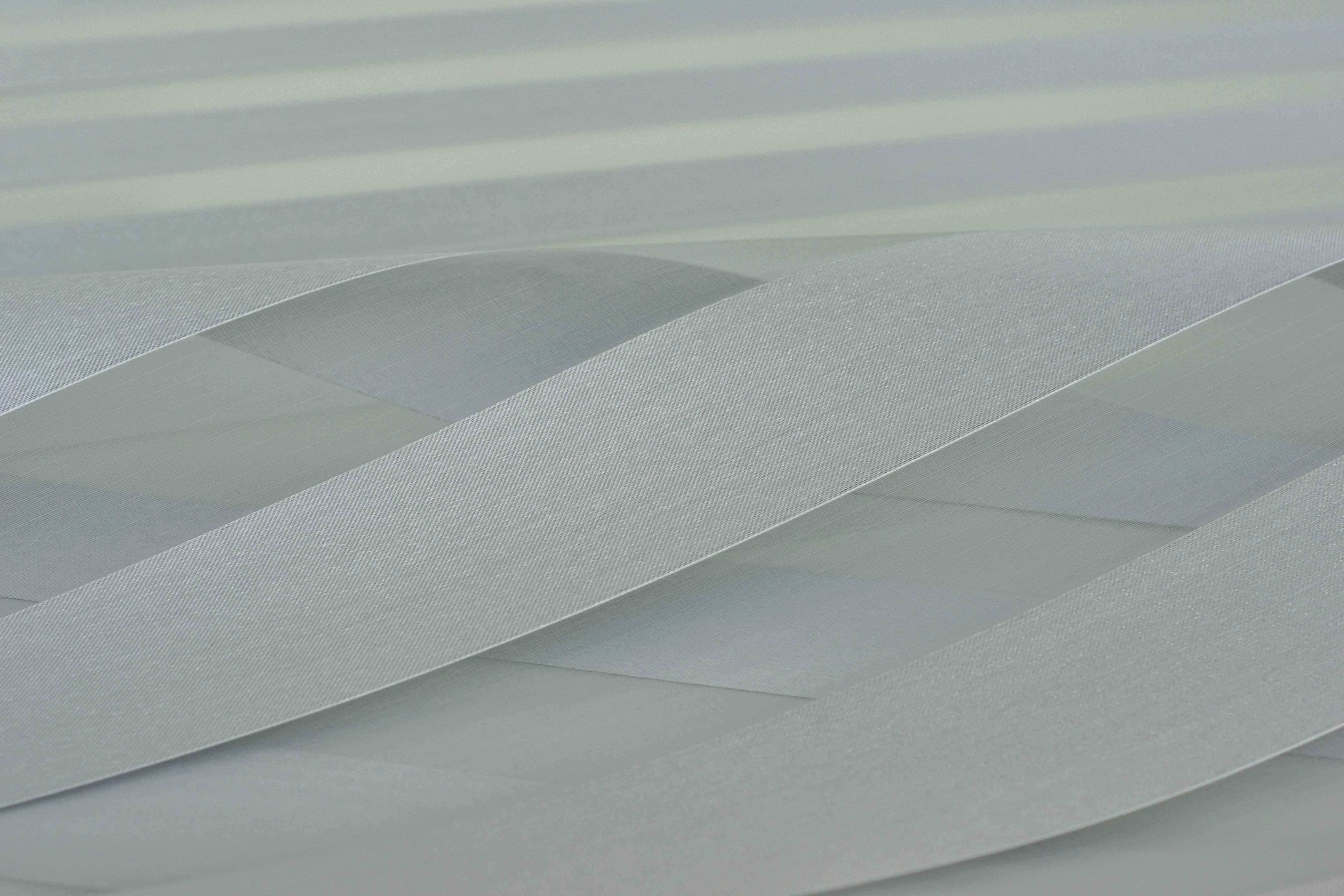 Energy fabric in day and night covers is characterized by the ability to completely darken the rooms thanks to the use of rubber. The rubber does not affect the quality and aesthetics of the fabric - it is smooth to the touch, it is not stiff and it sticks nicely. Energy is available in two color groups: one is black, dimmed silver and light silver; the other is chocolate brown, dark beige and dusty gold. In both groups, the material shows a delicate sheen. The transparent part of the material is also slightly shiny.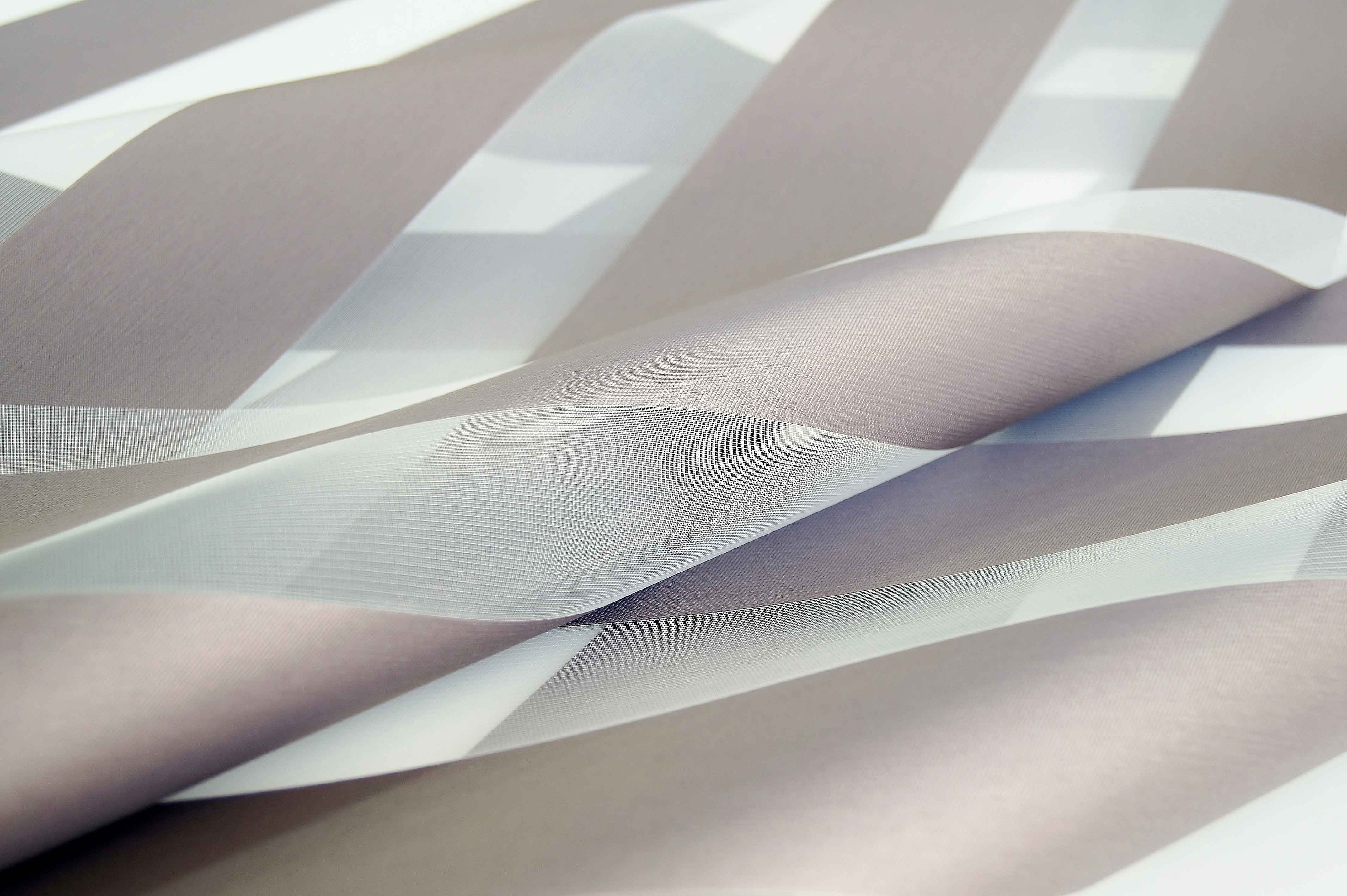 Blinds day and night manufactured from Elegance fabrics come in shades from very light colors: white and ecru to darker - gray and burgundy. Each fabric is smooth, matte and in a uniform shade. The material in the transparent part visually creates an aesthetic checkered pattern. At a further distance, the grille is invisible, and the whole has a slight gloss.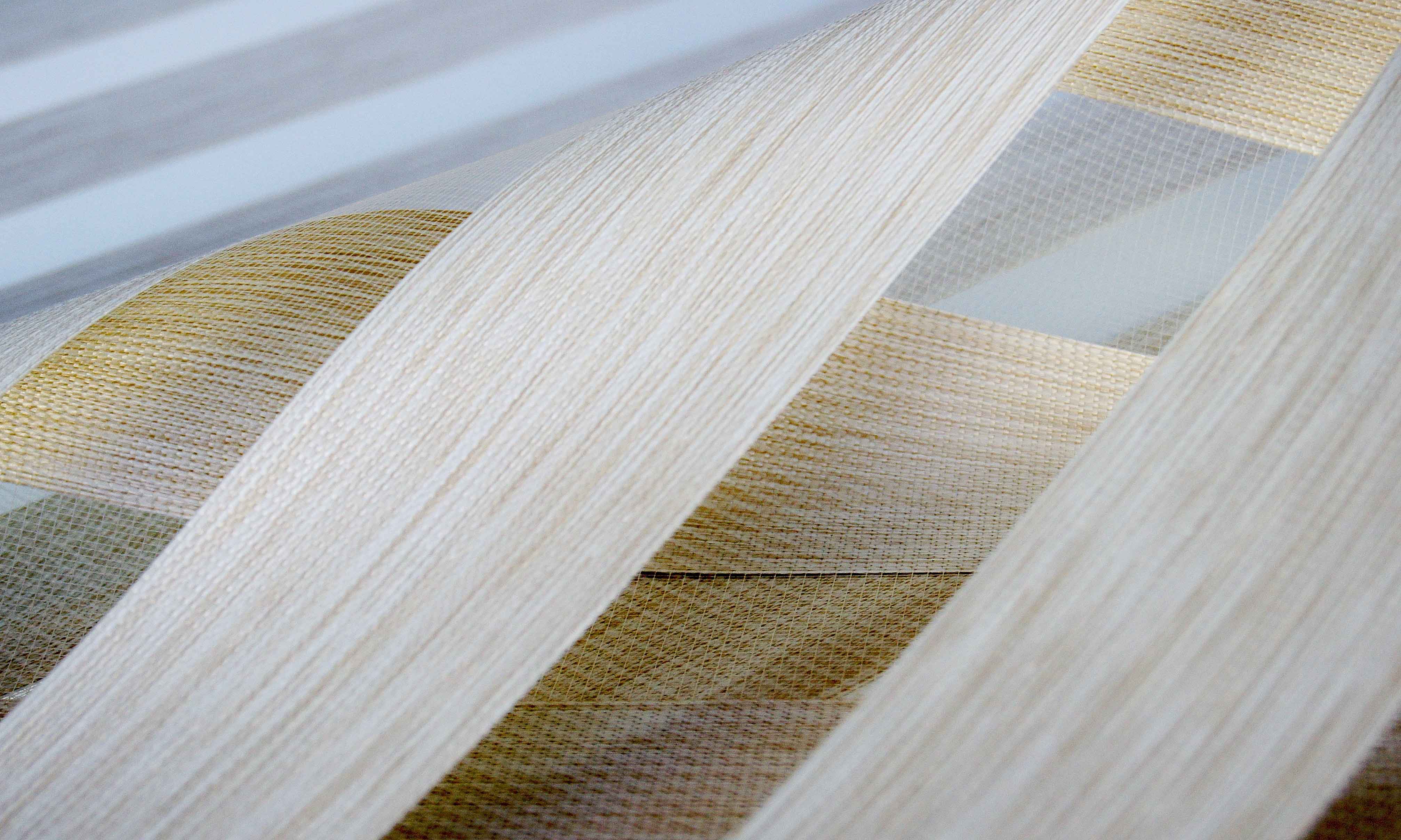 A group of Magic roller blinds day and night was designed in shades of brown - from very dark, through lighter and warm shades, to very light ecru. Colors (except ecru) are not uniform, colors create an aesthetic melange on the material, which gives a nice visual effect to the whole cover. The material's transparent stripes are made of a grille; her eyes are large enough to be seen from a distance. This pattern of the material gives the blind an interesting look.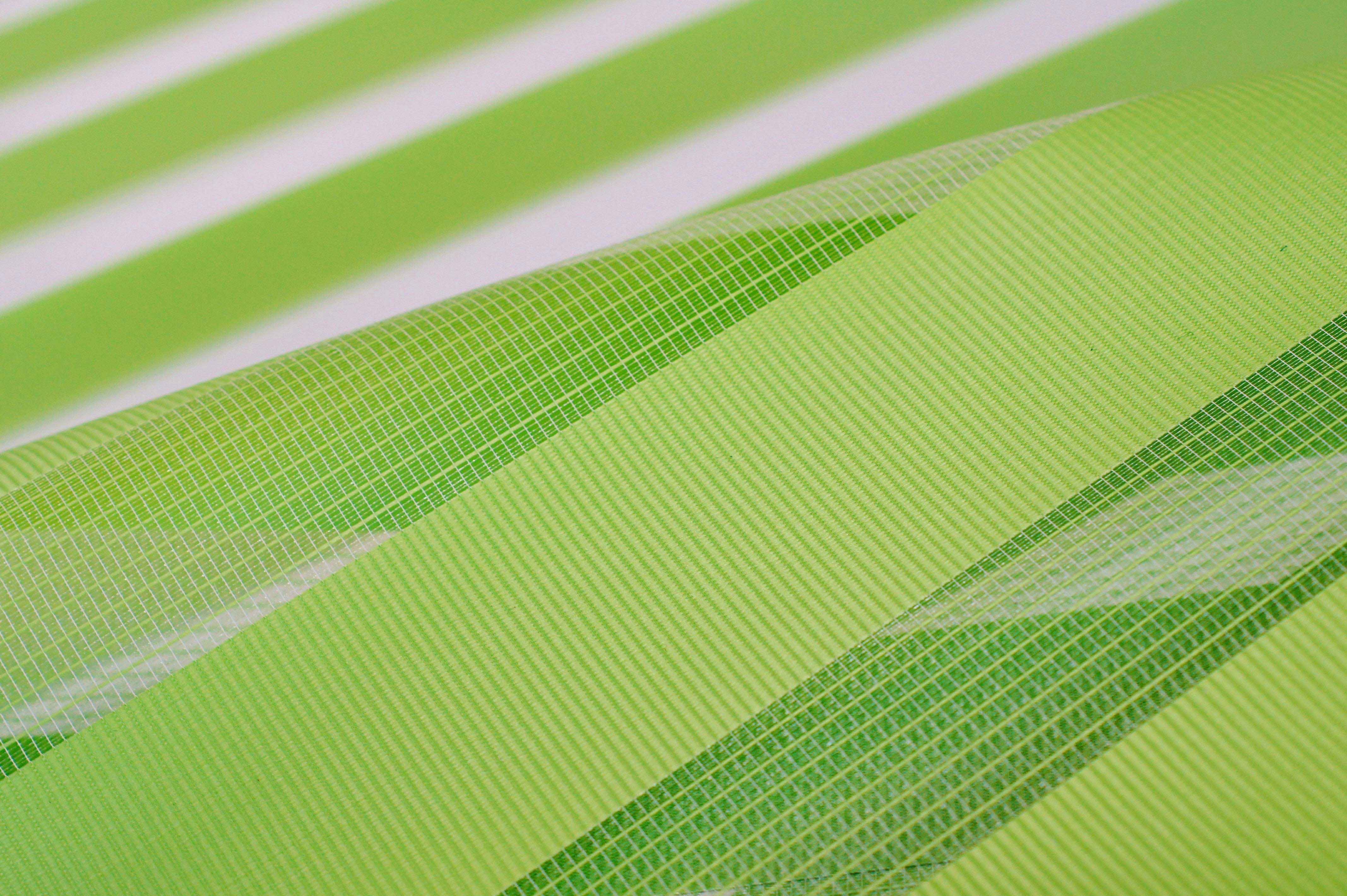 Sekret 2.0 blinds day and night blinds are characterized by an extensive set of colors. There are subdued colors such as: gray, brown, light beige, darker and lighter navy blue and sharper colors: yellow and blue in marine shades. The fabrics are smooth, slightly matt. The exceptions are materials with symbols from DN 101 to DN 104, here the fabric has light bulges resembling small bunches, visible up close. The material of the transparent blinds is a grille with larger meshes - the cross-threads are the color of the blackout material, which gives an interesting visual effect.
Secret 3.0 materials create dark and light gray, brown and beige, and shades of yellow. Fabrics have a delicate weave, which, viewed at an angle, has only a very delicate gloss. The transparent part is interwoven with fibers in the same colors as those used in the darkening part. In this way, both blinds day and night create a harmonious whole.
How to order?
Buying roller shutters in the knall store is extremely simple. Just fill the required parameters of the product and add it to the cart. In order not to make a mistake, use our instructions, which are located under the question marks in the upper right corner of each checkbox Before adding a product to the cart, you can always see its current price under the central photo.
similar products